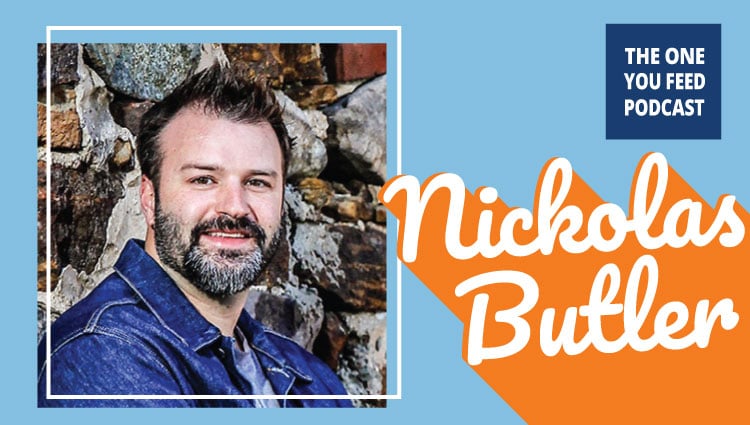 Nickolas Butler is the author of many novels, including the internationally best-selling and prize-winning Shotgun Lovesongs, which has been optioned for film development and has been translated into ten languages. Nickolas is the recipient of many literary prizes and commendations and has published articles, reviews, short stories, and poetry in publications such as: Ploughshares, Narrative, and The New York Times Book Review, to name a few.
Eric and Nickolas discuss a few of his novels as well as how we can learn to embrace the important elements of life.
But wait, there's more! The episode is not quite over!! We continue the conversation and you can access this exclusive content right in your podcast player feed. Head over to our Patreon page and pledge to donate just $10 a month. It's that simple and we'll give you good stuff as a thank you!
Nickolas Butler and I Discuss How to Embrace the Important Elements of Life and…
His novels, Godspeed and Shotgun Lovesongs
The fear and doubt he faces in his creative life
Comparing our lives to others
How we take for granted the basic things that previous generations worked hard for
His relationship with his father and grandfather
The differences in generations and what he hopes to teach his kids
Trying to find empathy and understanding with those you don't agree with
The complexities of parent-child relationships
Why he writes essays for his local newspaper
His idea of choosing a tree and practicing gratitude for that tree
How friendships are special and unique human relationships
Links:
By purchasing products and/or services from our sponsors, you are helping to support The One You Feed and we greatly appreciate it. Thank you!
If you enjoyed this conversation with Nickolas Butler, please check out these other episodes:
What We Can Learn from our Bad Wolf with Matthew Quick
How to Find Meaning and Live a Good Life with Jonathan Fields