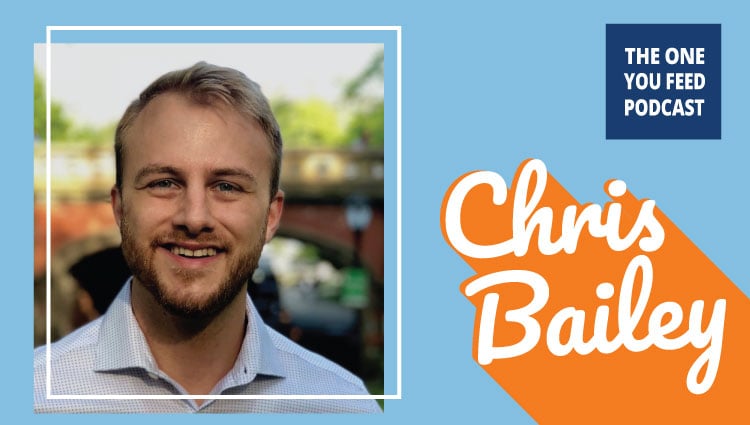 In this Episode with Chris Bailey, you'll learn:
How we often feed the wrong wolf without even realizing it
What some of the hidden sources of stress in modern day society
How many stressors have become so familiar, we don't even recognize the stress they cause
How we can learn to bring more calm into our lives by practicing being present
Why calming our minds leads to more productivity and less anxiety
"We need to find a way to invest in overcoming this level of anxiety in our lives, the more calm we can find. We can go past the point of no anxiety, towards the point of calm, and feel even better and have more of a capacity to absorb stress that comes our way." – Chris Bailey
Example of Stimulation Height Chart: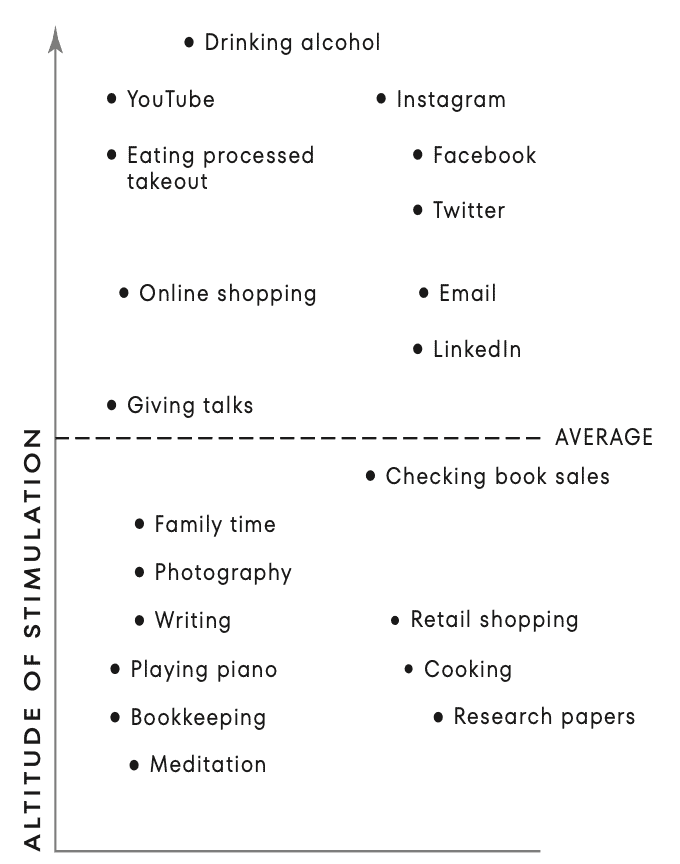 Chris Bailey is an author and host of the Time and Attention podcast. His podcast explores the science of living a deeper, more intentional life. He is also one of self proclaimed "laziest people you will ever meet" and his drive to free up time for relaxation has led him to intensively research and experiment with the subject of productivity for the last decade. To date, Chris has written hundreds of articles on the subject, and has garnered coverage in media as diverse as The New York Times, The Wall Street Journal, GQ, The Huffington Post, New York Magazine, Harvard Business Review, TED, and many others. His newest book is How to Calm Your Mind: Finding Presence and Productivity in Anxious Times.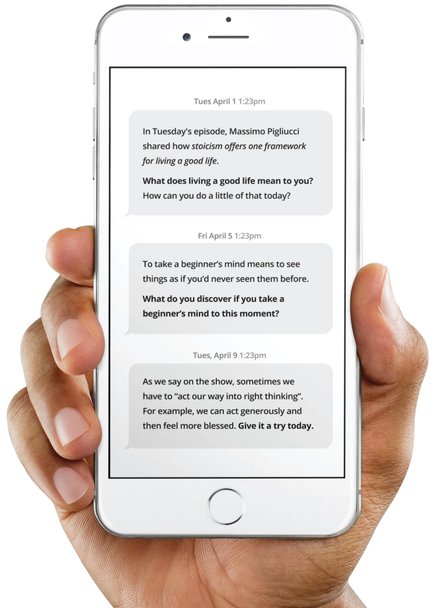 Want a simple and easy way to help you remember what you're learning from the show? Sign up now for our FREE text messages! We send a few texts out every week to remind and encourage you to engage with the week's podcast topics, in a short and simple format. If you'd like to hear from us a few times a week via text, click here to sign up for FREE!
If you enjoyed this conversation with Chris Bailey check out these other episode:
Chris Bailey on Focus, Productivity, and Meditation (2018)
Tools to Find Focus and Accountability with Taylor Jacobson
By purchasing products and/or services from our sponsors, you are helping to support The One You Feed and we greatly appreciate it. Thank you!
But wait, there's more! The episode is not quite over!! We continue the conversation and you can access this exclusive content right in your podcast player feed. Head over to our Patreon page and pledge to donate just $10 a month. It's that simple and we'll give you good stuff as a thank you!