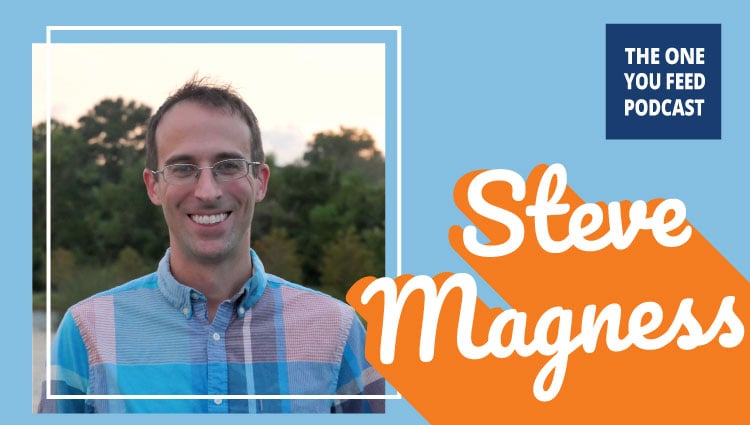 Steve Magness is a world-renowned expert on performance, well-being, and sustainable success.He is coauthor of the best selling Peak Performance and The Passion Paradox. In his coaching practice, Steve works with executives, entrepreneurs, and athletes on their performance and mental skills. He also serves as a consultant on mental skills development for professional sports teams, including some of the top teams in professional sports.
In this episode, Eric and Steve discuss his book, Do Hard Things: Why We Get Resilience Wrong and the Surprising Science of Real Toughness. 
But wait, there's more! The episode is not quite over!! We continue the conversation and you can access this exclusive content right in your podcast player feed. Head over to our Patreon page and pledge to donate just $10 a month. It's that simple and we'll give you good stuff as a thank you!
Steve Magness and I Discuss How to Build Resilience and …
Asking ourselves if our inner voice is fair, rather than good or bad
How we handle difficult things better when we feel secure and supported
Defining toughness as navigating discomfort to make the best decision you can
Understanding the importance of confidence in toughness
Quiet internal confidence is about being realistic in our ability and the difficulty of the task at hand.
How doubt is a necessary component of confidence
A central component of internal confidence and motivation is seeing progress
How consistency and taking small steps is what matters most
Accurate appraisal of both the challenges we face and our internal feelings
Understanding that feelings are the body's communication system
The importance of awareness and contextualization when dealing with feelings and emotions
Dealing with the two types of inner dialogue – integrated and confrontational
Learning to shift your self talk to 2nd or 3rd person voice
How stress narrows our perspective and amplifies negative feelings
Steve Magness Links:
By purchasing products and/or services from our sponsors, you are helping to support The One You Feed and we greatly appreciate it. Thank you!
If you enjoyed this conversation with Steve Magness, check out these other episodes:
Strengthening Our Resilience with Linda Graham