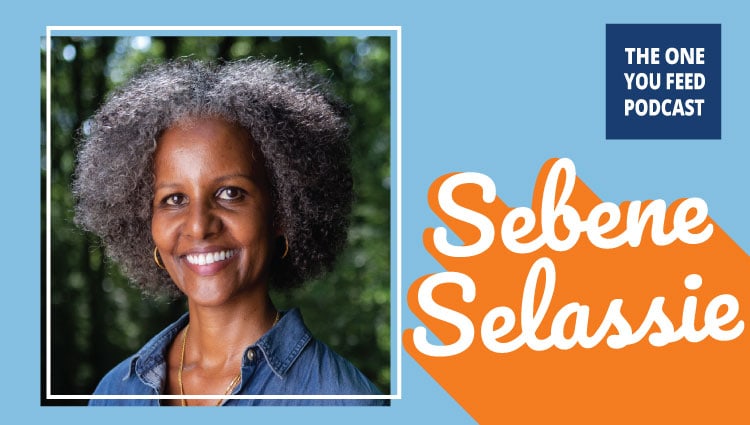 Sebene Selassie is a teacher, author, and speaker who explores the themes of belonging and identity through meditation, creativity, and spirituality. She is also a teacher on the 10 Percent Happier meditation app. Sebene began studying Buddhism 30 years ago and is a three-time cancer survivor of stage 3 and 4 cancer. Her book, You Belong: A Call for Connection is discussed in today's episode.
But wait – there's more! The episode is not quite over!! We continue the conversation and you can access this exclusive content right in your podcast player feed. Head over to our Patreon page and pledge to donate just $10 a month. It's that simple and we'll give you good stuff as a thank you!
Registration for the Spiritual Habits Group Program is open now! Visit spiritualhabits.net to sign up and learn more about how to bring forth real transformation in your life!
In This Interview, Sebene Selassie and I Discuss Belonging and Connection and…
Her book, You Belong: A Call for Connection
Belonging is the feeling of not being separate from anything
The absolute and relative truth of belonging
Navigating our imbalances and aversions
How separation begets domination, which leads to clinging to being right
The comparing mind measures everything as better than, less than, or equal to
How our society is structured for comparison and competition
Our thoughts are often not our own, but come from our culture
The challenge of recognizing our unconscious bias
Embodiment practice is bringing mindfulness to your bodily sensations
Differences between thinking about the body and actually feeling the body
The different phrasings of the 5 Buddhist Precepts
Sebene Selassie Links:
Sebene's video and audio links
Organifi: Your all-day, total body, certified organic, delicious superfood system. Go to www.organifi.com and enter promo code WOLF to get 15% off any product in their store.
Aura Digital Security provides digital security protection to keep your online finances, personal information, and tech safe from online threats. To sign up and get 3 months of service for free, visit aura.com/wolf.
Ancient Nutrition offers whole food nutritional products that are designed to provide Ancient Nutrients in a modern, convenient form to power the body and mind and restore health, strength, and vitality. Enter promo code WOLF at ancientnutrition.com to get 20% off your first order
If you enjoyed this conversation with Sebene Selassie on Belonging and Connection, you might also enjoy these other episodes:
Deep Transformation with Spring Washam