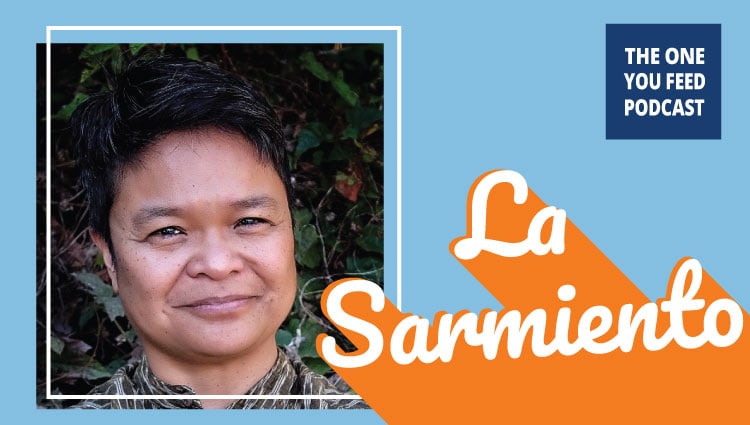 La Sarmiento has been practicing Vipassana meditation since 1998. They are the guiding teacher of the Insight Meditation Community of Washington's BIPOC and LGBTQIA+ Sanghas, a mentor for the Mindfulness Meditation Teacher Certification Program and Cloud Sangha, a contributor to the Ten Percent Happier app, and a graduate of Spirit Rock's Community Dharma Leader Training Program.
In this episode, Eric and La discuss how to move from suffering to acceptance and belonging through mindfulness practices.
But wait – there's more! The episode is not quite over!! We continue the conversation and you can access this exclusive content right in your podcast player feed. Head over to our Patreon page and pledge to donate just $10 a month. It's that simple and we'll give you good stuff as a thank you!
La Sarmiento and I Discuss Suffering and Acceptance and…
Finding connection and acceptance with someone who has very different beliefs
Their feeling of not belonging in the dominant culture
When they decided to claim their belonging
Their important work helping teens
How they intentionally doesn't prepare her Dharma talks ahead of time
The questions to ask when suffering
How being mindful doesn't mean doing it right, it's being aware of what you're doing
Taking refuge in the Buddha, the Dharma, and Sangha helps them to remember to mindful
The practice of learning to be more comfortable with being uncomfortable
How the dominant culture needs to better understand inclusion and assimilation
How their dog Casey opened her heart
La Sarmiento links:
Explore the science behind weight loss and partner with your healthcare provider for a healthy approach to your weight management, visit truthaboutweight.com
When you purchase products and/or services from the sponsors of this episode, you help support The One You Feed. Your support is greatly appreciated, thank you!
If you enjoyed this conversation with La Sarmiento, you might also enjoy these other episodes:
How to Build a Home for Your Soul with Najwa Zebian