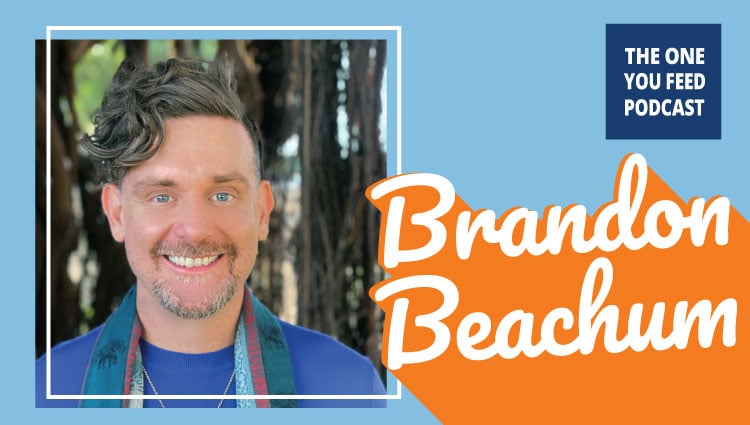 Brandon Beachum is a podcaster, entrepreneur, writer, philosopher, and truth seeker. He's the host of the Positive Head podcast which has amassed over 20 million downloads and reached #2 in the Spirituality category in Apple Podcasts. Brandon recently launched a new late-night style consciousness-elevating talk show called Optimistic, as well as his first book, The Golden Key: Modern Alchemy to Unlock Infinite Abundance.
In this episode, Eric and Brandon discuss various perspectives on and avenues towards profound spiritual growth and how they show up in our everyday lives.
But wait – there's more! The episode is not quite over!! We continue the conversation and you can access this exclusive content right in your podcast player feed. Head over to our Patreon page and pledge to donate just $10 a month. It's that simple and we'll give you good stuff as a thank you!
Brandon Beachum and I Discuss Different Perspectives on Spiritual Growth and…
Unpacking the idea of toxic positivity
How we won't always be happy with what is happening, but we can feel at peace with it
The different views Eric and Brandon have about The Law of Attraction
How we co-create our reality
The growth that can come from our struggles
The role and importance of intention in one's life
How incremental steps can have a big impact over time
The importance of supportive conditions in order for us to grow
Brandon Beachum links:
Golden Key Audiobook or eBook: FREE with code: oneyoufeed
When you purchase products and/or services from the sponsors of this episode, you help support The One You Feed. Your support is greatly appreciated, thank you!
If you enjoyed this conversation with Brandon Beachum you might also enjoy these other episodes:
Spiritual Growth with Norman Fischer
Noah Levine (Against the Stream)
Don't Miss Out
Subscribe to instantly download my free ebook, "The Top 5 Reasons You Can't Seem To Stick With A Meditation Practice —And How To Actually Build One That Lasts" — plus the latest podcast delivered straight to your inbox each week!