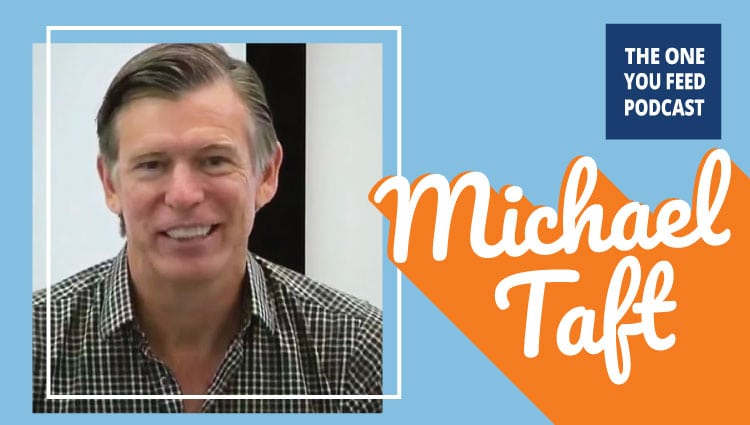 Michael Taft is a meditation teacher and best-selling author of many books such as The Mindful Geek and Nondualism. He is also the host of the podcast, Deconstructing Yourself.
In this episode, Eric and Michael discuss spiritual practices and learning to deconstruct and reconstruct ourselves.
But wait – there's more! The episode is not quite over!! We continue the conversation and you can access this exclusive content right in your podcast player feed. Head over to our Patreon page and pledge to donate just $10 a month. It's that simple and we'll give you good stuff as a thank you!
In This Interview, Michael Taft and I Discuss Deconstructing Yourself and …
Learning to "untangle" the concepts and emotions that can overwhelm us
The importance of "reconstructing" ourselves after the "deconstructing"
Taking our meditation practice from the cushion into everyday life
Finding what is sacred to you and bringing more of it into your life
Defining and distinguishing between psychology and spirituality
Thoughts and feelings and seeing their constructiveness
Vipassana practices and his work with Shinzen Young
Differences between early and later Buddhist practices and traditions
How real spirituality contends with the intense human condition
Michael Taft Links:
Deconstructing Yourself Podcast
Talkspace is the online therapy company that lets you connect with a licensed therapist from anywhere at any time at a fraction of the cost of traditional therapy. It's therapy on demand. Visit www.talkspace.com or download the app and enter Promo Code: WOLF to get $100 off your first month.
Calm App: The app designed to help you ease stress and get the best sleep of your life through meditations and sleep stories. Join the 85 million people around the world who use Calm to get better sleep. Get 40% off a Calm Premium Subscription (a limited time offer!) by going to www.calm.com/wolf
If you enjoyed this conversation with Michael Taft, you might also enjoy these other episodes: