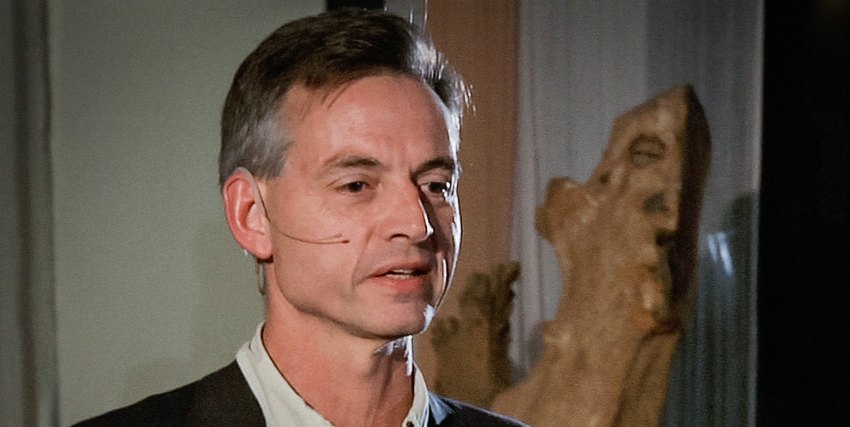 Robert Wright is an author and a scholar. His most recent book,
Why Buddhism is True
, is an analytical look comparing the ancient concepts of Buddhism and the more recent findings of modern science. The title of his book may be a bit provocative, but we challenge you to hear him out before assuming what he writes about in his book on the topic. We think you'll find this interview thought provoking and interesting as well as instructive and helpful. Whatever your reaction to the episode, we'd love to hear about it.
In This Interview,

Robert Wright and I Discuss…
The Wolf Parable
His book, Why Buddhism is True
Evolutionary Psychology
That according to Evolutionary Psychology we're wired to do what's best to propagate our genes into the next generation
And how sometimes doing that might not be what's best for ourselves or the world
That we're wired for a recurring dissatisfaction or discontented so we'd keep doing the things that would move us toward our goal of passing our genes on to the next generation
Craving and Aversion
Not following craving and aversion as guides are central to Buddhism
According to Buddhism if we don't run from unpleasant feelings like sadness, anxiety etc, they will actually become less painful over time
That the Buddha intuited a lot of things that we now know to be true according to modern science and evolutionary psychology
How our thoughts can sometimes subtlely influence us – ex Cognitive Bias
Cognitive Bias being driven by emotion rather than being rational & Buddhism teaches that
The Buddhist conception of the mind/brain and modern psychology's conception of the mind/brain are very aligned
In the cognitive battle for attention, the thought that "wins" is the one that has the most feeling attached to it
How meditation can help give you clarity on thoughts and feelings and the difference between the two
CBT & questioning your thoughts and feelings in Buddhism
Mindfulness-Based Cognitive Behavioral Therapy
Allowing and observing rather than acting on our strong feelings
The anguish we add to physical pain by the anticipation of it or the lamenting of it
Essences that we impute into things
The idea of not self and what it means
The benefit of parceling out the things that we identify – like anxious feelings – as not being ourselves
Thinking you're not cut out for meditation
Robert Wright Links

A grandfather is talking with his grandson and he says there are two wolves inside of us which are always at war with each other. 
One of them is a good wolf which represents things like kindness, bravery and love. The other is a bad wolf, which represents things like greed, hatred and fear.
The grandson stops and thinks about it for a second then he looks up at his grandfather and says, "Grandfather, which one wins?"
The grandfather quietly replies, the one you feed 
The Tale of Two Wolves is often attributed to the Cherokee indians but there seems to be no real proof of this. It has also been attributed to evangelical preacher Billy Graham and Irish Playwright George Bernard Shaw. It appears no one knows for sure but this does not diminish the power of the parable.
This parable goes by many names including:
The Tale of Two Wolves
The Parable of the Two Wolves
Two Wolves
Which Wolf Do You Feed
Which Wolf are You Feeding
Which Wolf Will You Feed
It also often features different animals, mainly two dogs