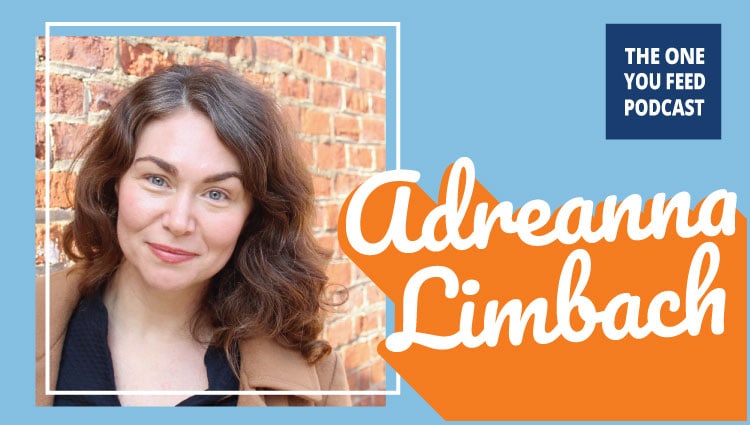 Adreanna Limbach is a head-teacher at MNDFL Meditation Studios in New York City. Adreanna's work has been featured in the New York Times, Women's Health, Refinery 29, and Yoga Journal. Her new book is, Tea and Cake with Demons: A Buddhist Guide to Feeling Worthy. In this episode, Adreanna and Eric talk about how to be more skillful in the ways in which we relate to our "demons" – in other words, how we can go about befriending difficult feelings.
You can find all of the most up to date crisis help & support resources that Eric is making available through The One You Feed by going to www.oneyoufeed.net/help
The wisdom and practice of self-compassion is a foundational principle that Eric teaches and helps his private clients learn to apply through the 1-on-1 Spiritual Habits Program. To learn more about this program, click here.
Need help with completing your goals in 2020? The One You Feed Transformation Program can help you accomplish your goals this year.
But wait – there's more! The episode is not quite over!! We continue the conversation and you can access this exclusive content right in your podcast player feed. Head over to our Patreon page and pledge to donate just $10 a month. It's that simple and we'll give you good stuff as a thank you!
In This Interview, Adreanna Limbach and I discuss Befriending our Difficult Feelings and…
How difficult it was for her to write her book
How hard it is to create anything
The value of tenacity
The story her book is based on
How our demons, or difficult feelings, can be very personal but they all look a lot alike
The unskillful ways that we deal with our difficult feelings
Asking our demons "what do you have to teach me?"
How questions open things while answers shut them down
Identifying your "exit" when you're feeling uncomfortable in your own skin
The 4 Noble Truths of Buddhism
Adreanna Limbach Links:
Seed: Scientifically validated, next-generation probiotics. Their mission: to bring much-needed precision, efficacy, and education to the global probiotics market. Go to www.seed.com/wolf or use promo code WOLF for 15% off your first month of The Daily Symbiotic.
If you enjoyed this conversation with Adreanna Limbach on Befriending our Difficult Feelings,you might also enjoy these other episodes: