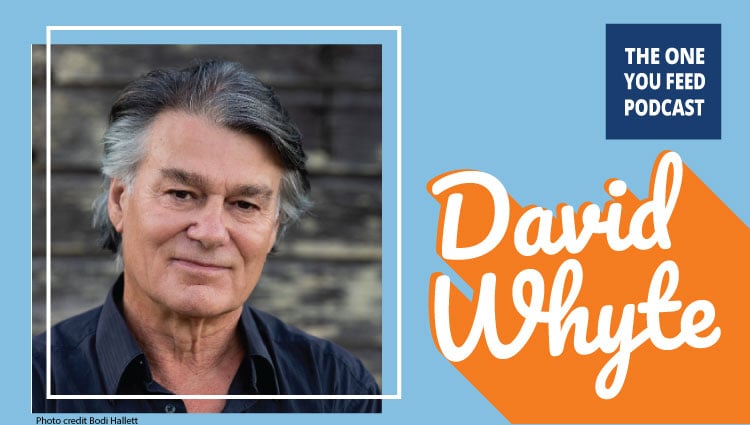 David Whyte is a poet and author who also leads the Many Rivers Organization and Invitas, the Institute for Conversational Leadership, which he founded in 2014. David is the author of many poetry collection and prose books, including his newest book, Still Possible
In this episode, Eric and David discuss several of David's beautiful poems from his latest collection, as well as some of his older work.
But wait, there's more! The episode is not quite over!! We continue the conversation and you can access this exclusive content right in your podcast player feed. Head over to our Patreon page and pledge to donate just $10 a month. It's that simple and we'll give you good stuff as a thank you!
David Whyte and I Discuss The Art of Poetry and Prose and…
His book, Still Possible
His poem, Your Prayer
The metaphor of a doorway, and how it can be a barrier or an opening in your life
Beautiful forgetting and how we can get out of and then into ourselves
How depression is a form of stuckness
Asking yourself how invitational you are to the people in your life
His book, The Three Marriages
How poetry is the art of saying things you didn't know you knew
His poem, The Road to Santiago
How our reluctances are doorways to connection to other people
Anxiety and how it is a kind of staticness
How not knowing is great intimacy
The importance of silence and rest
David Whyte links:
By purchasing products and/or services from our sponsors, you are helping to support The One You Feed and we greatly appreciate it. Thank you!
If you enjoyed this conversation with David Whyte check out these other episodes:
Beautiful and Powerful Poetry with Marilyn Nelson