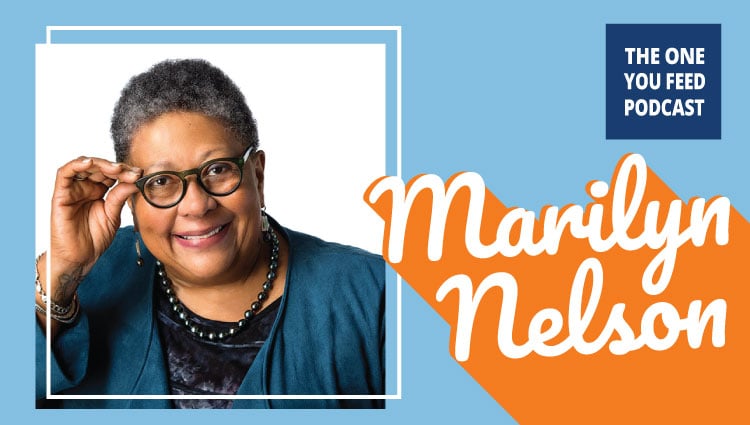 Marilyn Nelson is an American poet, translator, and children's book author. She is a Professor Emeritus at the University of Connecticut and the former poet laureate of Connecticut.
In this episode, Eric and Marilyn discuss several of her poems and the inspiration and meaning behind them
But wait – there's more! The episode is not quite over!! We continue the conversation and you can access this exclusive content right in your podcast player feed. Head over to our Patreon page and pledge to donate just $10 a month. It's that simple and we'll give you good stuff as a thank you!
Marilyn Nelson and I Discuss her Beautiful and Powerful Poetry and…
Her book, How I Discovered Poetry
"Mississippi" poem
Her book, A Wreath for Emmett Till
Her use of the unique poetry form of heroic crown of sonnets
"Rosemary for Remembrance" poem
"Let Me Gather Spring Flowers for a Wreath" poem
"Like His Gouged Eye" poem
How poetry comes out of silence and leads us back to silence
A life well lived includes the gifts of silence, contemplation, and self knowledge
How we need to make an effort to find silence in a noisy world
Her book, Carver
"Professor Carver's Bible Class" poem
Her book, Snook Alone, the story of a dog
Marilyn Nelson Links:
When you purchase products and/or services from the sponsors of this episode, you help support The One You Feed. Your support is greatly appreciated, thank you!
If you enjoyed this conversation with Marilyn Nelson you might also enjoy these other episodes:
Don't Miss Out
Subscribe to instantly download my free ebook, "The Top 5 Reasons You Can't Seem To Stick With A Meditation Practice —And How To Actually Build One That Lasts" — plus the lastest podcast delivered straight to your inbox each week!