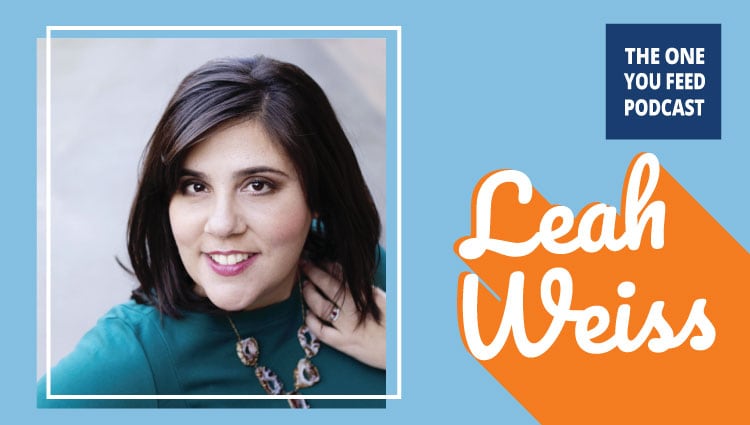 Leah Weiss is a researcher, lecturer, consultant, and author. She teaches compassionate leadership at the Stanford School of Business and is a principal teacher and founding faculty member of Stanford's Compassion Cultivation Program, conceived by the Dalai Lama. In 2019, she co-founded Skylyte, a company that specializes in using the latest neuroscience and behavior change to empower high-performing leaders and managers to prevent burnout for themselves and their teams.
In this episode, Eric and Leah Weiss discuss workplace burnout: the definition, signs, causes of, and treatment for this debilitating condition.
But wait – there's more! The episode is not quite over!! We continue the conversation and you can access this exclusive content right in your podcast player feed. Head over to our Patreon page and pledge to donate just $10 a month. It's that simple and we'll give you good stuff as a thank you!
Leah Weiss and I Discuss Workplace Burnout…
Her story of suffering workplace burnout
The definition and signs of burnout
The individual, team, and corporate level causes of burnout
The difference between burnout and depression or anxiety
The difference between burnout and compassion fatigue
The role of boundaries in compassion and empathy
How to know when you need to change your external circumstances
How to know when it's internal work within you that need to do
Ways to go through the process of life change without blowing everything up
Tools and questions to use for discernment about elements of change within your life
The role and value of other people who you can turn to for support and guidance
Paths to make work more meaningful
Leah Weiss Links:
When you purchase products and/or services from the sponsors of this episode, you help support The One You Feed. Your support is greatly appreciated, thank you!
If you enjoyed this conversation with Leah Weiss you might also enjoy these other episodes:
Leah Weiss (Interview from 2018)
Embracing Emotions at Work with Liz Fosslien
Don't Miss Out
Subscribe to instantly download my free ebook, "The Top 5 Reasons You Can't Seem To Stick With A Meditation Practice —And How To Actually Build One That Lasts" — plus the lastest podcast delivered straight to your inbox each week!