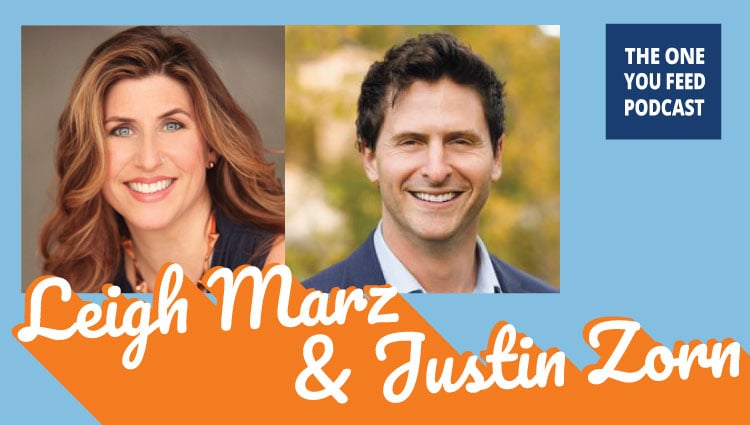 In this episode, Leigh Marz and Justin Zorn discuss their book, Golden: The Power of Silence in a World of Noise, explore the different types of noise we all experience in our lives, and why we need to find silence amidst all the noise.
Join Eric on Zoom for a FREE Live Q&A Town Hall Event on Thursday, February 23 at 7pm ET. You'll have the opportunity to ask questions on how you can incorporate ways to feed your good wolf in your life. Whatever challenges you face or however you struggle to make time for the things that you know are important, Eric will share some very practical and helpful strategies to take what you KNOW and turn it into what your consistently DO! Register here!
In This Episode, We Discuss Why Silence is Powerful in a World of Noise …
How silence can bring us to place of expansion and openness rather than contraction
Remembering that silence is always here and accessible and is more than just the absense of noise
Understanding the three types of noise: auditory, information, and internal
How we can practice noticing the noise around us and adjust our reaction to it
Important strategies for dealing with the infinitie informatioal noise in the world
Why we need to learn Feeling into what truly brings us quiet, what signals alert us that we're taking in too much noise!
Justin Talbot Zorn has served as both a strategist and a meditation teacher in the US Congress. A Harvard-and- Oxford-trained specialist in the economics and psychology of human thriving, he has written for the Washington Post, The Atlantic, Harvard Business Review, Foreign Policy, and other publications. He is cofounder of Astrea Strategies, a consultancy that bridges contemplation and action, helping leaders and teams envision and communicate solutions to complex challenges.
Leigh Marz is a collaboration and leadership coach for major universities, corporations, and federal agencies as well as a longtime student of pioneering researchers and practitioners of the ritualized use of psychedelic medicines in the West. She has led training programs to promote an experimental mindset among teams at NASA and a decade-long cross-sector collaboration to reduce toxic chemicals in products, in partnership with Green Science Policy Institute, Harvard University, IKEA, Google, and Kaiser Permanente. Leigh is the cofounder of Astrea Strategies.
Connect with Justin Zorn: Website | Twitter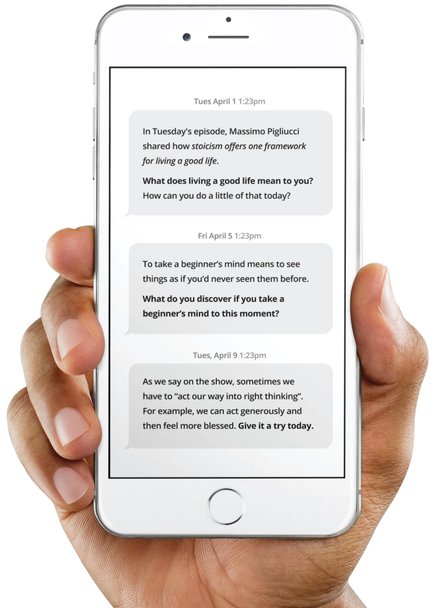 Want a simple and easy way to help you remember what you're learning from the show? Sign up now for our FREE text messages! We send a few texts out every week to remind and encourage you to engage with the week's podcast topics, in a short and simple format. If you'd like to hear from us a few times a week via text, click here to sign up for FREE!
If you enjoyed this conversation with Leigh Marz and Justin Zorn, check out these other episode:
How to Become Whole Through the Bittersweet with Susan Cain
Mindfulness in Nature with Mark Coleman
By purchasing products and/or services from our sponsors, you are helping to support The One You Feed and we greatly appreciate it. Thank you!
But wait, there's more! The episode is not quite over!! We continue the conversation and you can access this exclusive content right in your podcast player feed. Head over to our Patreon page and pledge to donate just $10 a month. It's that simple and we'll give you good stuff as a thank you!