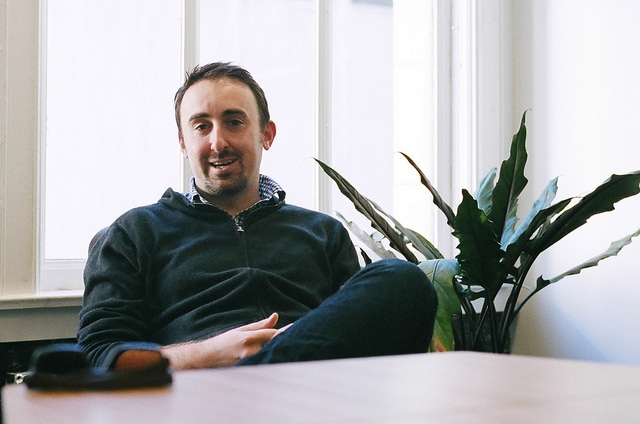 Podcast: Download

This week we talk to Tony Stubblebine about the science of behavior design
Tony Stubblebine co-founded Coach.Me (formerly knows as Lift) on the idea that positive reinforcement and community support could be deployed universally to help people achieve their goals. Prior to Coach.Me, he was the founder and CEO of CrowdVine Event Social Networks, which builds simple and powerful social software to help people connect and meet. He was part of the Wesabe launch team, Director of Engineering at Odeo.com and Engineering Lead for O'Reilly Media. He is the author of Regular Expression Pocket Reference (O'Reilly).
 In This Interview Tony and I Discuss…
Searching for work that matters.
Achievement that is not gratifying.
How we all have a mediocre and excellent version of ourselves.
The switch from Lift to Coach.me.
The science of behavior design.
The BMAT model.
The three factors of behavior change: Motivation, Ability, Trigger.
Designing our space to reinforce behavior change.
Growth mindset vs fixed mindset.
Changing our belief system about what we can accomplish.
How our failures feel more visible.
Using tiny habits to build momentum.
Giving ourselves permission to start small.
An experience is 10x more powerful than an opinion.
Making a game out of behavior change.
How meditation is not about clearing out our mind.
Meditation is not all about being calm.
How meditation isn't just for hippies anymore.
The biggest benefits of meditation.
Using meditation to disrupt your habitual responses.
How without awareness we can't do anything about our issues.
What cognitive budget is and how to use it in our lives.
Majoring in minor things.
Tony Stubblebine Links

Some of our most popular interviews that you might also enjoy:
Todd Henry- author of Die Empty