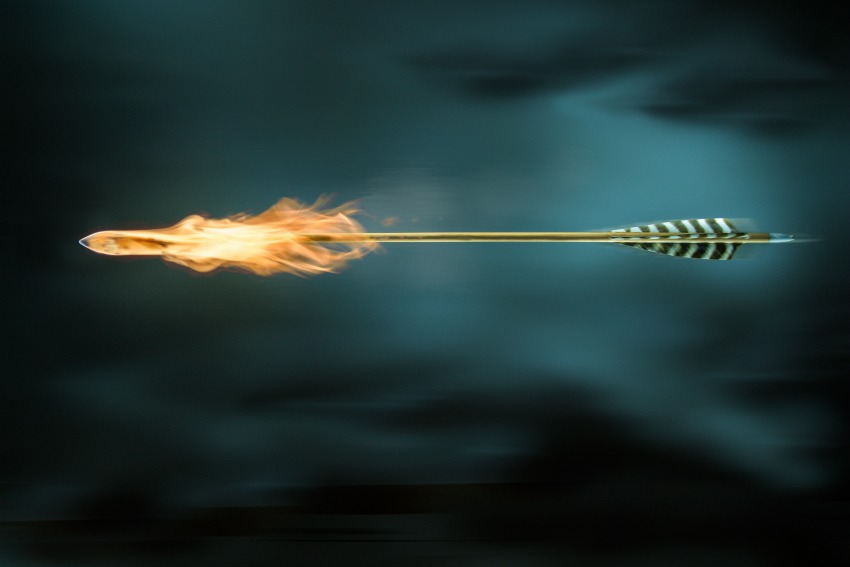 Podcast: Download

The Second Arrow
 "The Buddha once asked a student, "If a person is struck by an arrow, is it painful?" The student replied, "It is."The Buddha then asked, "If the person is struck by a second arrow, is that even more painful?" The student replied again, "It is." The Buddha then explained, "In life, we cannot always control the first arrow. However, the second arrow is our reaction to the first. The second arrow is optional."
Eric describes the parable of the Second Arrow and how it to makes things worse.
---

---
The Tale of Two Wolves
A grandfather is talking with his grandson and he says there are two wolves inside of us which are always at war with each other. 
One of them is a good wolf which represents things like kindness, bravery and love. The other is a bad wolf, which represents things like greed, hatred and fear.
The grandson stops and thinks about it for a second then he looks up at his grandfather and says, "Grandfather, which one wins?"
The grandfather quietly replies, the one you feed
The Tale of Two Wolves is often attributed to the Cherokee indians but there seems to be no real proof of this. It has also been attributed to evangelical preacher Billy Graham and Irish Playwright George Bernard Shaw. It appears no one knows for sure but this does not diminish the power of the parable.