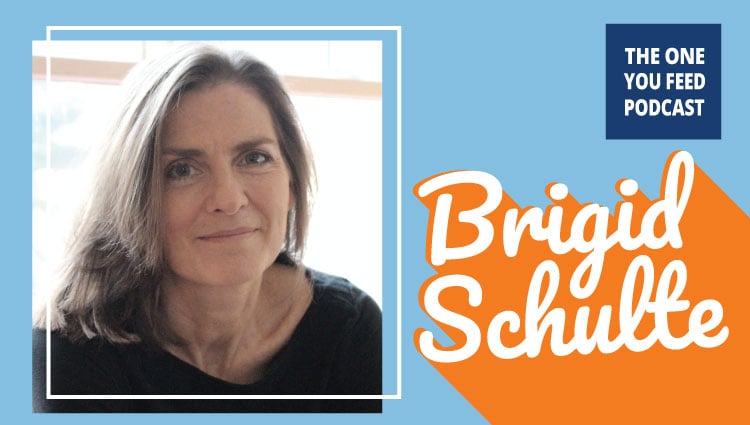 Brigid Schulte is an award-winning journalist for the Washington Post and Washington Post magazine. She was part of a team that won the Pulitzer Prize. She is also a fellow at the New America Foundation. Brigid is a regular contributor to the She The People blog and has written for Style, Outlook, and other outlets. She writes about work-life issues and poverty, seeking to understand what it takes to live a good life across race, class, and gender. Her recent book is called "Overwhelmed: How to Work, Love, and Play When No One Has the Time".
In this episode, Eric and Brigid discuss the common struggles and strategies for dealing with being overwhelmed.
Join us on Sunday, February 27th for a FREE. live Webinar: "Learn the #1 Spiritual Habit to Unlock Energy and Ease in your Life". Eric will walk you through the process he's used for 20+ years to help himself (and thousands of others) move forward with ease, even when circumstances are everchanging and feel out of control.
But wait – there's more! The episode is not quite over!! We continue the conversation and you can access this exclusive content right in your podcast player feed. Head over to our Patreon page and pledge to donate just $10 a month. It's that simple and we'll give you good stuff as a thank you!
Brigid Schulte and I Discuss Strategies for When You're Overwhelmed and…
Defining "The Overwhelm"
How our perception of time and stress negatively affect the brain
The internal and external pressures to do too much.
The history of leisure and idleness and how it is now
The two qualities of leisure: choosing the activity and having control of your time
Contaminated time is when you're caught up in your thoughts
Mindfulness as a powerful tool to deal with overwhelm
The challenges and learning to handle ambiguity
Broadening our perspective when managing time
The importance of planning the most important tasks in our life first
Pulsing is the practice of managing work cycles
Brigid Schulte Links:
When you purchase products and/or services from the sponsors of this episode, you help support The One You Feed. Your support is greatly appreciated, thank you!
If you enjoyed this conversation with Brigid Schulte you might also enjoy these other episodes:
Deconstructing Yourself with Michael Taft
Time Management for Mortals with Oliver Burkeman
Don't Miss Out
Subscribe to instantly download my free ebook, "The Top 5 Reasons You Can't Seem To Stick With A Meditation Practice —And How To Actually Build One That Lasts" — plus the lastest podcast delivered straight to your inbox each week!