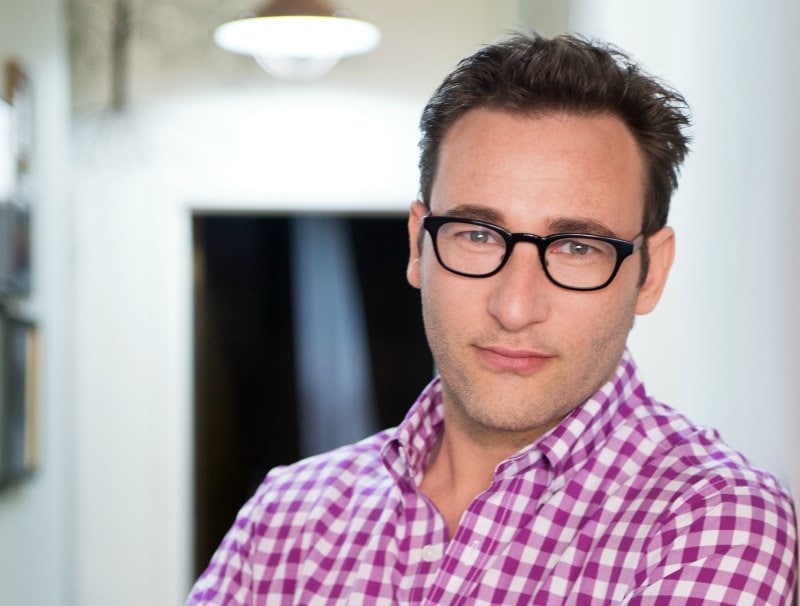 Podcast: Download

This week we talk to Simon Sinek about the cost of leadership
Simon Sinek is an author best known for popularizing the concept of "the golden circle" and to "Start With Why", described by TED as "a simple but powerful model for inspirational leadership all starting with a golden circle and the question "Why?"'. He joined the RAND Corporation in 2010 as an adjunct staff member, where he advises on matters of military innovation and planning.
His first TEDx Talk on "How Great Leaders Inspire Action" is the 3rd most viewed video on TED.com. His 2009 book on the same subject, Start With Why: How Great Leaders Inspire Everyone to Take Action (2009) delves into what he says is a naturally occurring pattern, grounded in the biology of human decision-making, that explains why we are inspired by some people, leaders, messages and organizations over others.
His latest book is called Leaders Eat Last: Why Some Teams Pull Together and Others Don't
 In This Interview Simon and I Discuss…
The One You Feed parable.
How good leadership is feeding the good wolf.
How good leadership fills the environment with love, empathy and kindness.
The four main neurotransmitters that regulate human emotion.
How oxytocin inhibits addiction.
The Rat Park experiments.
The Cost of Leadership is self-interest.
How leadership does not come with rank.
That leadership is choosing to take care of the person to the left of you and to the right of you.
How a good leader will take care of others before themselves.
That as humans all of our behavior is wired to keep us safe.
Changing the environment to change people.
That you can take a good person and put them into a bad environment and they are capable of doing bad things.
Listening is trying to understand the meaning of the words that were said.
Listening is not repeating back what you heard, its trying to understand the motivation for why it was said in the first place.
That empathy is fundamental to leadership.
How a good leader wants to get to the root of the person.
The lesson that has taken him the longest to learn.
If we don't admit when we don't know then we deny others the chance to help.
Showing vulnerability builds trust.
Simon's current research.
Simon Sinek Links
Simon Sinek You Tube

Some of our most popular interviews that you might also enjoy:
Todd Henry- author of Die Empty