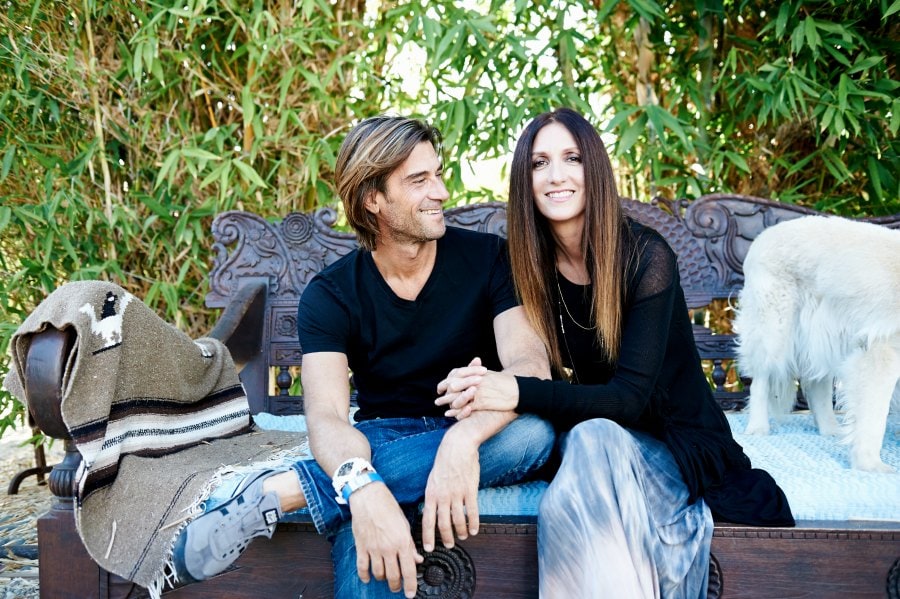 Podcast: Download

This week we talk to Rich Roll and Julie Piatt about the challenges and the joys of transformation.
Rich Roll is a 47-year old, accomplished vegan ultra-endurance athlete and former entertainment attorney turned full-time wellness & plant-based nutrition advocate, motivational speaker, husband, father of 4 and inspiration to people worldwide as a transformative example of courageous and healthy living. He is the author of Finding Ultra: Rejecting Middle Age, Becoming One of the World's Fittest Men, and Discovering Myself.
 Julie Piatt aka "SriMati" is a plant based chef, singer songwriter, spiritual guide, and mother to four. Julie has spent decades finding the divine in all her endeavors. Living from a deep place of devotion she experiences the presence of God: the conscious eternal flame in all life experiences, the seemingly light and dark, joyous and painful.
In This Interview Dale and I Discuss…
The One You Feed parable.
How what we think about grows.
The Plant Power Way.
Eric's diet transformation.
The process of writing a book as a couple.
Learning to let go.
Learning to cook in a healthier way.
The struggle to transform their lives.
How we change more in the difficult times.
The transition from a career in law to a career in helping others.
Balancing ambition and acceptance.
The balance of ego and service.
How it's not epiphanies but consistent effort that matters.
How much of a hot topic food has become.
How the sun shines on everyone equally.
We can always start over in the moment.
Learning to find balance in life.
Handling negative self talk.
Using meditation and mindfulness to counter our habitual thoughts.
Julie's yogic breathing technique.
Rich Roll and Julie Piatt Links

Some of our most popular interviews that you might also enjoy:
Todd Henry- author of Die Empty