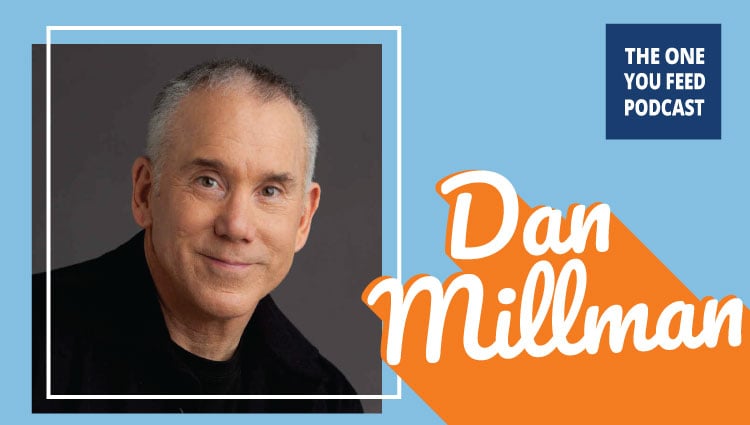 Dan Millman is a former world champion gymnast, university coach, martial arts instructor, and college professor. He is the author of 13 books, including The Way of the Peaceful Warrior which was made into a feature film starring Nick Nolte. His most recent book written with his daughter Sierra is The Creative Compass: Writing Your Way from Inspiration to Publication.
In this episode, Eric and Dan Millman discuss his book, The Way of the Peaceful Warrior
But wait – there's more! The episode is not quite over!! We continue the conversation and you can access this exclusive content right in your podcast player feed. Head over to our Patreon page and pledge to donate just $10 a month. It's that simple and we'll give you good stuff as a thank you!
Dan Millman and I Discuss Practices for Daily Life and…
His book, The Way of the Peaceful Warrior
How to get moving in the right direction
The importance of starting small
The danger of an all-or-nothing mentality
How daily life is a practice
Wisdom is gaining insight into the consequence of our actions that guide our life
The four purposes of life
How life is like school with lessons to learn
The conventional and transcendental realms
His book The Creative Compass that he co-wrote with his daughter
The importance of trusting the process of your life unfolding
Dan Millman links:
When you purchase products and/or services from the sponsors of this episode, you help support The One You Feed. Your support is greatly appreciated, thank you!
If you enjoyed this conversation with Dan Millman, you might also enjoy these other episodes:
Shamanism and Spirituality with John Mabry