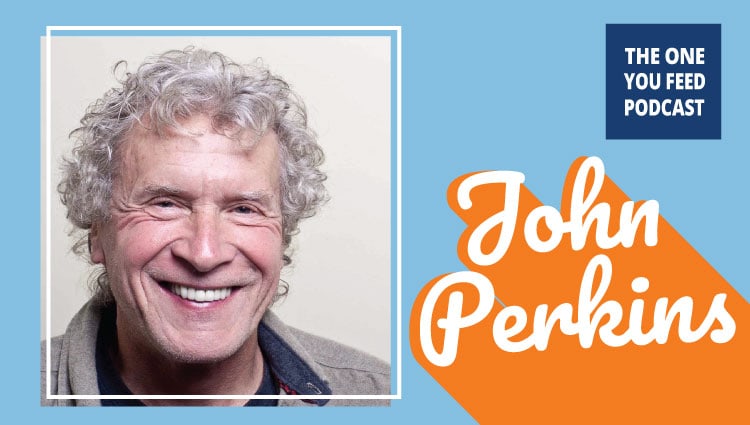 John Perkins is an author and activist whose 10 books on global intrigue, shamanism, and transformation have been on the New York Times Best Seller list for more than 70 weeks, sold over 2 million copies, and are published in at least 35 languages. John was formerly a chief economist at a major consulting firm advising the World Bank, United Nations, the U.S. and other governments. He is now the founder and board member of the Pachamama Alliance and Dream Change, non-profit organizations that partner with indigenous people to protect the environment and offer global programs to change the destructive ways of industrial societies.
In this episode, Eric and John discuss his book, "Touching the Jaguar: Transforming Fear into Action to Change Your Life and the World", and the importance of understanding how our perceptions create our reality.
But wait – there's more! The episode is not quite over!! We continue the conversation and you can access this exclusive content right in your podcast player feed. Head over to our Patreon page and pledge to donate just $10 a month. It's that simple and we'll give you good stuff as a thank you!
In This Interview, John Perkins and I discuss How Our Perception Creates Reality and…
His past role as an "economic hit man"
A "death" economy is based on the perception of maximizing short term profits, regardless of the social and environmental costs
The difference between capitalism and predatory capitalism
How he learned the meaning of "touching the jaguar" (facing your fears)
How changing your perception changes your reality
A "life" economy is about maximizing long term benefits for people and the environment
His work with the indigenous communities in the Amazon and how they came together after being "enemies"
Understanding our power and our role as consumers and what we can do to contribute to a life economy
Asking ourselves 5 important questions about contributing to a life economy:
1. What do I most want to do with my life?
2. How do I do this in a way that helps other people?
3. What's holding me back?
4. How does "touching the jaguar" change your perceptions?
5. What actions do I take?
John Perkins Links:
Peloton: Wondering if a Peloton bike is right for you? You can get a free 30 day home trial and find out. If you're looking for a new way to get a great workout in, the Peloton bike is a great solution. Eric decided to buy one after his 30-day free trial. Visit onepeloton.com to learn more.
Upstart: The fast and easy way to get a personal loan to consolidate, lower your interest rate, and pay off your debt. Go to www.upstart.com/wolf
Calm App: The app designed to help you ease stress and get the best sleep of your life through meditations and sleep stories. Join the 85 million people around the world who use Calm to get better sleep. Get 40% off a Calm Premium Subscription (a limited time offer!) by going to www.calm.com/wolf
If you enjoyed this conversation with John Perkins on How Perception Creates Reality, you might also enjoy these other episodes:
Motives and Human Behavior with Robin Hanson