Paul Dolan is a Professor of Behavioral Science at the London School of Economics and Political Science. He's an expert on human behavior and happiness. Paul is also the author of the best selling book, 
Happiness By Design: Change What You Do Not What You Think
. We all want happiness in our lives yet happiness is something that so often eludes most people. It seems like a feeling that happens to us rather than a feeling that we can cultivate with intention. In this interview, Paul teaches some really practical, research-based, action-oriented approaches to life that we can take today to increase our feelings of happiness. The first step? Listen to this informative and interesting interview.
Omax3 Ultrapure go towww.tryomax.com/wolf and try a box for free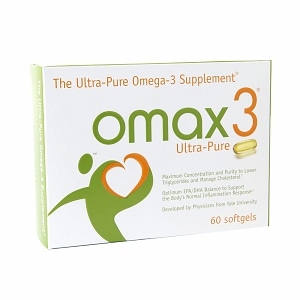 In This Interview,

Paul Dolan and I Discuss…
The Wolf Parable
The power of designing your environment
Find a balance of purpose and pleasure and you have a happy life
How a large part of how you feel is connected to what you do
The role of attention in happiness
What we think would make us happy vs what does make us happy
That we're not very good at predicting what will make us happy
The AREA model
How we must make sense of what's happened in order to adapt to it
Key to happiness is also to pay more attention to what makes you happy and less attention to what doesn't make you happy
Why somethings that are so obvious are so often overlooked
If you can't change what you do, change what you pay attention to in the experience
If you want to do something, make it easy for yourself to do it
Less about willpower and more about design power
Habit loops
Queuing your environment, commitment and norm
Deciding, Designing and Doing
If you want to do something, make it easy. If you don't want to do something make it hard
Paul Dolan Links

A grandfather is talking with his grandson and he says there are two wolves inside of us which are always at war with each other. 
One of them is a good wolf which represents things like kindness, bravery and love. The other is a bad wolf, which represents things like greed, hatred and fear.
The grandson stops and thinks about it for a second then he looks up at his grandfather and says, "Grandfather, which one wins?"
The grandfather quietly replies, the one you feed 
The Tale of Two Wolves is often attributed to the Cherokee indians but there seems to be no real proof of this. It has also been attributed to evangelical preacher Billy Graham and Irish Playwright George Bernard Shaw. It appears no one knows for sure but this does not diminish the power of the parable.
This parable goes by many names including:
The Tale of Two Wolves
The Parable of the Two Wolves
Two Wolves
Which Wolf Do You Feed
Which Wolf are You Feeding
Which Wolf Will You Feed
It also often features different animals, mainly two dogs