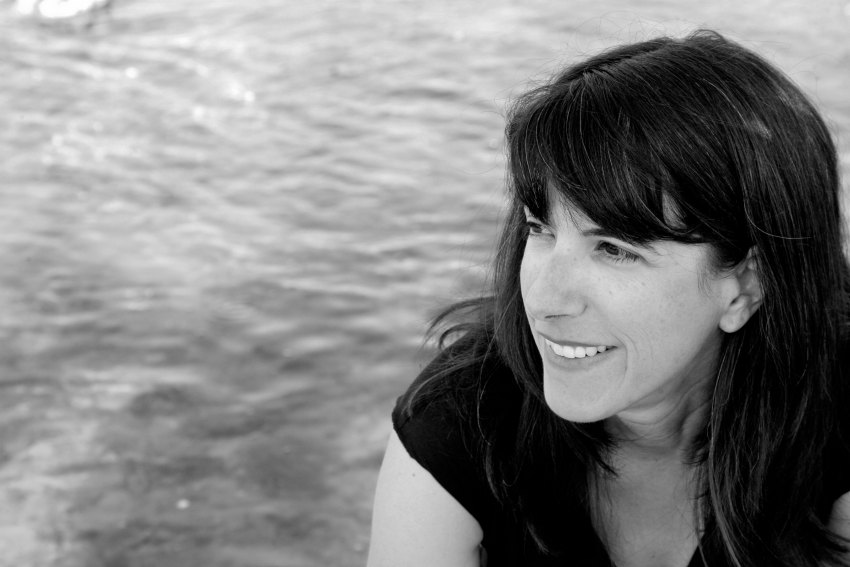 Florence Williams shares the scientific research behind the benefit to our mood and our health when we spend time in nature as part of our daily lives. Her book, The Nature Fix: Why Nature Makes Us Happier, Healthier and More Creative is full of practical, intuitive wisdom that can be applied regardless of your lifestyle or circumstances. To that point, you'll be surprised at how little time it takes to have a significant impact on things like depression, anxiety, and stress as well as things like blood pressure and cortisol levels. You may have noticed feeling better after a walk in the woods; this episode will explain why by way of some fascinating research.

This week we talk to Florence Williams
Florence Williams is a contributing editor at Outside Magazine and a freelance writer for the New York Times, New York Times Magazine, National Geographic, The New York Review of Books,  and numerous other publications.
She is also the writer and host of the new Audible Original series, Breasts Unbound. She is fellow at the Center for Humans and Nature and a visiting scholar at George Washington University, her work focuses on the environment, health and science.
Her first book, BREASTS: A Natural and Unnatural History received the Los Angeles Times Book Prize in science and technology. Her latest book is called: The Nature Fix: Why Nature Makes Us Happier, Healthier and More Creative.
In This Interview,

 Florence Williams and I Discuss…
The Wolf Parable
The research that supports the fact that when we spend time in nature it can boost our mood
That 15 minutes in a forest environment can reduce our cortisol levels
Natural Killer Cells (T-cells)
The roll of Cypress aerosols
Taking in nature as a whole as the benefit
That the benefit of nature as a whole being greater than the sum of its parts
Nature Deficit Disorder and trying to fill it with other more modern-day things
Nature being a better option for some people than meditation
Paying attention to our surroundings
Achieving a more relaxed, restorative state
The effect of the sound of birds
The benefits of walking alone in nature
The benefits of walking with others in nature
Attention Restoration Theory
The effects of spending time in nature on different parts of the brain
The amount of time we should spend in nature
Biophilia
Florence Williams Links
A grandfather is talking with his grandson and he says there are two wolves inside of us which are always at war with each other. 
One of them is a good wolf which represents things like kindness, bravery and love. The other is a bad wolf, which represents things like greed, hatred and fear.
The grandson stops and thinks about it for a second then he looks up at his grandfather and says, "Grandfather, which one wins?"
The grandfather quietly replies, the one you feed 
The Tale of Two Wolves is often attributed to the Cherokee indians but there seems to be no real proof of this. It has also been attributed to evangelical preacher Billy Graham and Irish Playwright George Bernard Shaw. It appears no one knows for sure but this does not diminish the power of the parable.
This parable goes by many names including:
The Tale of Two Wolves
The Parable of the Two Wolves
Two Wolves
Which Wolf Do You Feed
Which Wolf are You Feeding
Which Wolf Will You Feed
It also often features different animals, mainly two dogs.