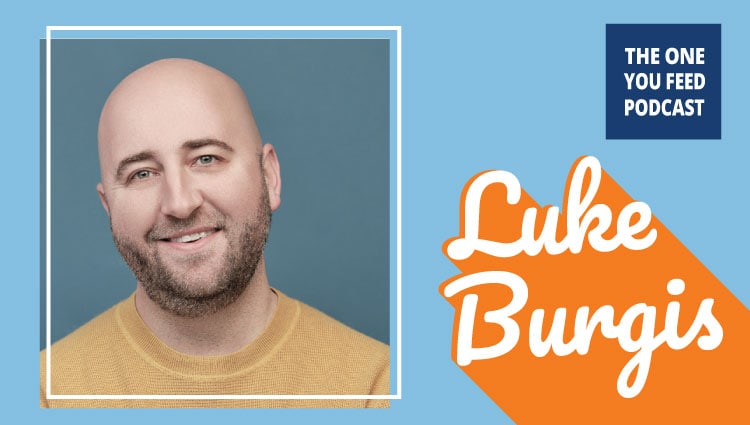 Luke Burgis is an entrepreneur who has founded and led multiple companies. He is currently Director of Programs at The Center for Principled Entrepreneurship at the Catholic University of America. He is also the founder and Director of Fourth Wall Ventures, an incubator that he started to build, train, and invest in people and companies that contribute to a healthy human ecology.
In this episode, Eric and Luke discuss his book, Wanting: The Power of Mimetic Desire in Everyday Life
But wait – there's more! The episode is not quite over!! We continue the conversation and you can access this exclusive content right in your podcast player feed. Head over to our Patreon page and pledge to donate just $10 a month. It's that simple and we'll give you good stuff as a thank you!
Enrollment for the Spiritual Habits Group Program is now open through October 12. Click here to learn more and signup!
In This Interview, Luke Burgis and I Discuss Mimetic Desires in Everyday Life and …
Human desires and how they apply to the wolf parable
Mimetic desire refers to how we imitate the desires of other people
How particular modeled desires come from a sense of lack
The importance of understanding that our desires are driven by imitation
Learning to exercise more freedom in what we desire
Desire is the energy of movement toward or away from something
Anti-mimetic desire is having the ability to not engage in what you desire
The differences between thin and thick desires
The paradox of desires and values: "Do we desire what we value or do we value what we desire?"
Recognizing the hierarchy of our values and evaluating our desires accordingly
A fulfillment story is sharing a personal story with someone else about something in your life that gave you enduring joy
Understanding the social nature of our desires
Luke Burgis Links:
Calm App: The app designed to help you ease stress and get the best sleep of your life through meditations and sleep stories. Join the 85 million people around the world who use Calm to get better sleep. Get 40% off a Calm Premium Subscription (a limited time offer!) by going to www.calm.com/wolf
If you enjoyed this conversation with Luke Burgis, you might also enjoy these other episodes:
How to Find Zest in Life with Dr. John Kaag