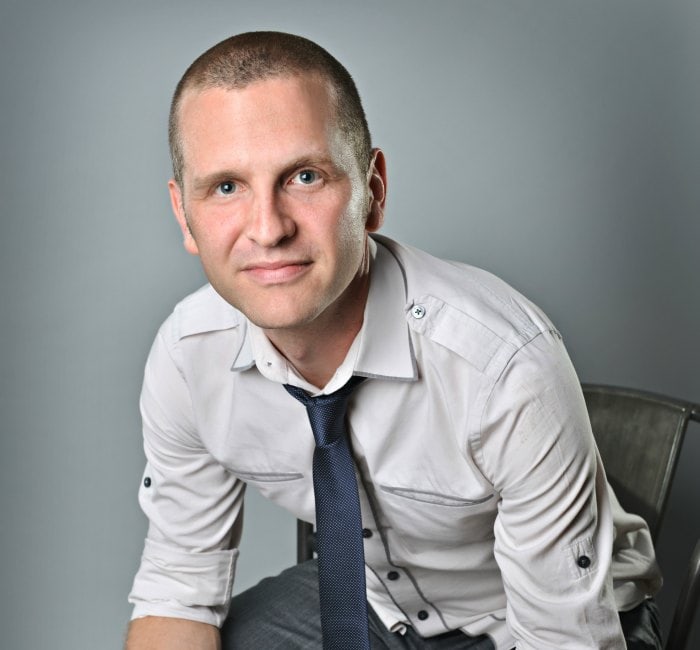 Podcast: Download

This week we talk to Kristoffer Carter about building an Epic Life
Kristoffer Carter ("kc") is a meditation expert for rapid growth start-ups, facilitator, & experience designer for Good Life Project, created by Jonathan Fields. By day, KC helps lead education & development for Centro's 90-person sales force, having built the company from $65MM & 50 employees to over $300MM & 550 in the last 7 years. Centro has been named the #1 Best Place to Work in Chicago by Crains Business for the last 4 consecutive years.
KC is also a Kriyaban yogi (Self Realization Fellowship), husband & Father of 3, marathoner, and multi-instrumentalist since childhood.
His manifesto on his framework for "Full Life Integration" can be found at http://www.thisepiclife.com/manifesto KC's free program to create a powerful meditation habit can be found here: http://www.thisepiclife.com/meditation
 In This Interview Kris and I Discuss…
The One You Feed parable.
The power of discernment.
Right action- not all action is created equal.
His journey to becoming a yogi.
Kriya Yoga and The Autobiography of a Yogi.
Where personal development ends spiritual development begins.
His first experiences with meditation.
How hard meditation can be for some people.
Moving from the lizard brain to the human mind.
This Epic Life Manifesto.
What Non Negotiable's are and how to integrate them into your life.
How full life integration works.
How unused creative energy is not benign.
Being whoever you are wherever you are.
When it comes to your inner alignment there are no shortcuts.
Radical Self Inquiry and the value of a variety of personality surveys.
Bringing your whole self to your work.
Radical Authenticity.
Doing things that you are afraid of.
Discerning signals from static.
Kristoffer Carter Links
Kristoffer Carter- This Epic Life Homepage
Kristoffer Carter- This Epic Life- Facebook
Personality Tests discussed on the show:

Some of our most popular interviews that you might also enjoy:
Todd Henry- author of Die Empty