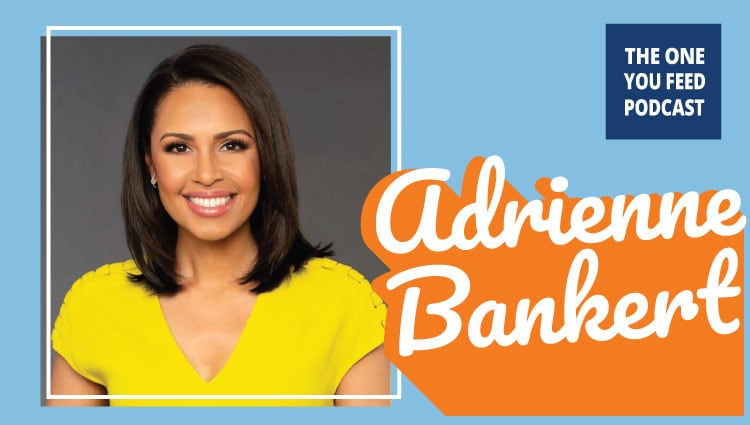 Adrienne Bankert is an Emmy award-winning national news correspondent for ABC News, covering some of the most historic headlines of the past decade. She calls herself a "tour guide" – coaching and mentoring, teaching and speaking across the U.S. Her new book is called, Your Hidden Superpower: The Kindness That Makes You Unbeatable at Work and Connects You With Anyone.
In this episode, Eric and Adrienne talk about what it means to be kind – how to practice it, cultivate it within yourself, and how it can serve as your beacon and guide no matter the circumstances that come your way.
But wait – there's more! The episode is not quite over!! We continue the conversation and you can access this exclusive content right in your podcast player feed. Head over to our Patreon page and pledge to donate just $10 a month. It's that simple and we'll give you good stuff as a thank you!
In This Interview, Adrienne Bankert and I discuss How to Choose Kindness and…
Her book, Your Hidden Superpower: The Kindness That Makes You Unbeatable at Work and Connects You With Anyone
How helping others discover their purpose can also help you discover your own
That kindness helps us turn away from self-focus and towards a focus on the needs of others
The way kindness can be at the core of our identity
Choosing kindness even when you don't feel it
How to grow in kindness
Ways to respond kindly to people who are unkind to you
Her favorite stories of kindness
That kindness can be an anchor to us when we're struggling or lost
Practical ways to practice kindness
Adrienne Bankert Links:
Skillshare is an online learning community that helps you get better on your creative journey. They have thousands of inspiring classes for creative and curious people. Be one of the first thousand to sign up via www.skillshare.com/feed and you'll get a FREE trial of Skillshare premium membership.
FitTrack Dara Smart Scale: It accurately measures 17 vital health metrics including body composition, hydration levels, and so much more. Stop measuring weight and start measuring health with FitTrack. Go to www.getfittrack.com/wolf to get 50% off your order – plus! for a limited time, you'll save an additional 30% with code BUILD30 at checkout!
Best Fiends: Engage your brain and play a game of puzzles with Best Fiends. Download for free on the Apple App Store or Google Play.
If you enjoyed this conversation with Adrienne Bankert on How to Choose Kindness, you might also enjoy these other episodes: