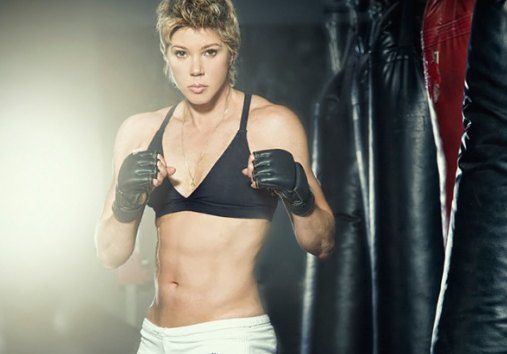 Podcast: Download

This week we talk to Jackie Warner about using exercise and food to improve low mood
Jackie Warner is best known as the star of Bravo's "Work Out" and "Thintervention"
Jackie is one of the world's most sought-after fitness experts. She wrote two New York Times Bestsellers, This is Why You're Fat (and How to Get Thin Forever), and 10 Pounds in 10 Days. Her new is book This is Why You're Sick and Tired. Jackie has contributed to over thousands of articles, making her the among the most quoted fitness authorities globally. She also stars in several best-selling DVDs.
In This Interview Jackie and I Discuss…
The One You Feed parable
Her new book: This is Why You Are Sick and Tired
Monitoring whether our energy brings happiness or sadness to others.
Using food and exercise to improve depression.
The prevalence of toxicity in our cells.
The dangers of stress.
Using ice cold water to wake up.
That our health problems run deeper than our weight.
Why she advocates a vegan diet for the first part of her new program.
Learning to trick our brain by introducing variety.
Getting started exercising when you are stuck.
Setting very small and achievable goals.
Finding an exercise routine that you like.
Trading negative habits for positive ones.
The importance of a creative outlet.
Her personal crisis.
Learning to be kinder to ourselves.
How self hate and harshness are not motivating in the long term.
Seeing failure as a learning experience.
Jackie Warner Links

Some of our most popular interviews that you might also enjoy:
Todd Henry- author of Die Empty