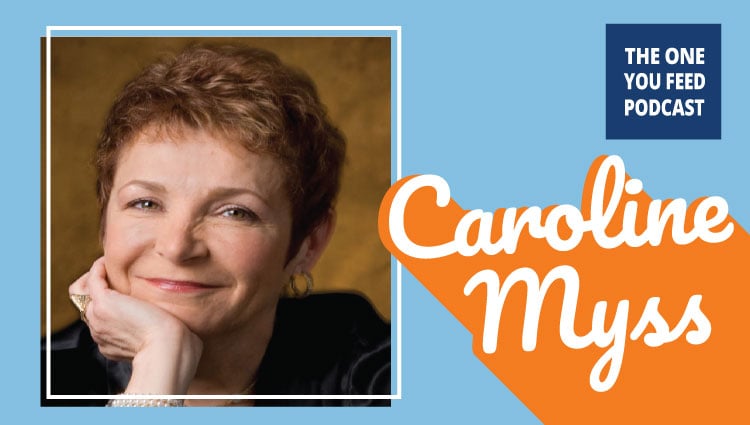 Caroline Myss is a five-time New York Times bestselling author and internationally renowned speaker in the fields of human consciousness, spirituality and mysticism, health, energy medicine, and the science of medical intuition. She is the former host of the TV Series "The Journey with Caroline Myss" on the Oxygen Network, and guest on Oprah Winfrey's Super Soul Sunday.
Eric and Caroline discuss her book, Intimate Conversations with the Divine: Prayer, Guidance, and Grace
If you are interested in learning more about how to integrate and embody spiritual principles into the moments of your daily life, Eric teaches people how to do just that in his 1-on-1 Spiritual Habits Program. Click here for a free 30-minute call with Eric to learn more.
But wait – there's more! The episode is not quite over!! We continue the conversation and you can access this exclusive content right in your podcast player feed. Head over to our Patreon page and pledge to donate just $10 a month. It's that simple and we'll give you good stuff as a thank you!
In This Interview, Caroline Myss and I Discuss Intimate Conversations with the Divine and…
Her spiritual journey of understanding the nature of God
Learning that we are not here for life to serve us, but for us to serve life
The great transformation of the shedding of separatism and the emergence of holism
Our struggles with knowing what we believe or have faith in
Lacking faith in yourself make it impossible to have faith in anything else.
Having faith and trust are essential to our well being
How there is no logic to mystical matters
Humans are designed to sense vulnerability in other people
"Upper level" thoughts are about our mutual survival
"Lower-level" thoughts are about our personal survival
How prayer can help keep the dark, "reptilian" thoughts at a distance
Forgiveness is not a rational thing, but the first thing we must do for ourselves
How healing requires a stage of holy witness
Forgiving is letting go of the internal rage and for that person
We are born to learn about the creative power of our soul
The text of life is about learning that what we give is better than what we take
Caroline Myss Links:
If you enjoyed this conversation with Caroline Myss on Intimate Conversations with the Divine, you might also enjoy these other episodes:
Mirabai Starr on the Divine Femine