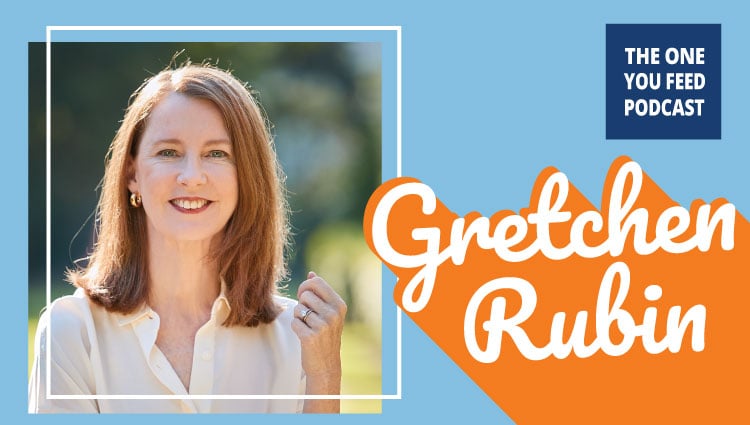 In This Episode, We Discuss How to Use Our Senses To Connect with Others and the World and …
How we can learn to utilize our five senses to more deeply connect with the world
How the brain acts as an editor as it processes what we experience
Why we need to awaken our attention to experience things more deeply
How exploring the world through your senses to experience life more vividly and playfully.
How sensory experiences are a meaningful way to connect with others.
Keeping a "5 Senses Journal" as a useful tool as a form of appreciation
How to elevate everyday moments with heightened sensory awareness techniques.
Why sharing impactful sensory memories with others can foster deeper connections
Understanding how sensory environments shape behaviors and decision-making processes.
Gretchen Rubin is one of today's most influential observers of happiness and human nature. She's the author of many books, including the blockbuster New York Times bestsellers Outer
Order, Inner Calm; The Four Tendencies; Better Than Before; and The Happiness Project. Her books have sold more than 3.5 million copies worldwide, in more than thirty languages. She hosts the top-ranking, award-winning podcast "Happier with Gretchen Rubin," where she explores practical solutions for living a happier life. Her latest book is Life in Five Senses: How Exploring the Senses Got Me Out of My Head and Into the World
Want a simple and easy way to help you remember what you're learning from the show? Sign up now for our FREE text messages! We send a few texts out every week to remind and encourage you to engage with the week's podcast topics, in a short and simple format. If you'd like to hear from us a few times a week via text, click here to sign up for FREE!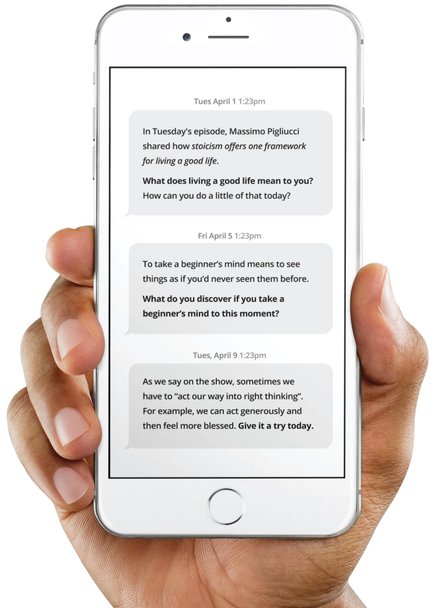 If you enjoyed this conversation with Gretchen Rubin, check out these other episodes:
How to Find Inner Calm and Happiness with Gretchen Rubin
How to Live Skillfully with Gretchen Rubin (2020)
By purchasing products and/or services from our sponsors, you are helping to support The One You Feed and we greatly appreciate it. Thank you!
But wait, there's more! The episode is not quite over!! We continue the conversation and you can access this exclusive content right in your podcast player feed. Head over to our Patreon page and pledge to donate just $10 a month. It's that simple and we'll give you good stuff as a thank you!