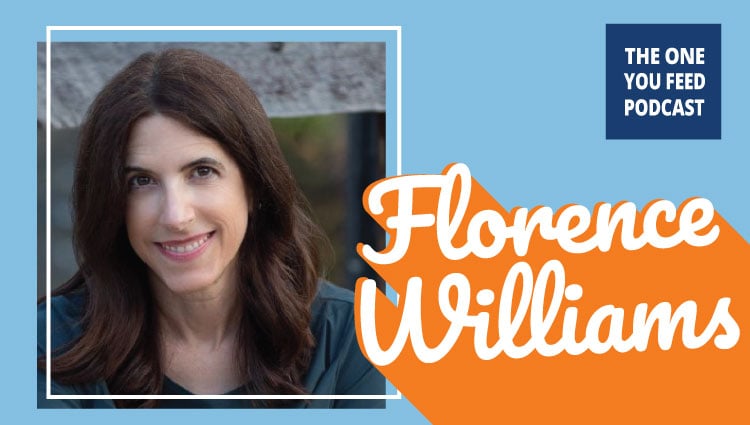 Florence Williams is a journalist, author, and podcaster. She is a contributing editor at Outside Magazine and a freelance writer for the New York Times, New York Times Magazine, National Geographic, The New York Review of Books, Slate, Mother Jones and numerous other publications.
In this episode, Eric and Florence discuss her new book, Heartbreak: A Personal and Scientific Journey.
Sign up NOW for the next Spiritual Habits Group Program! This 8-week program begins on March 20, 2022. Let Eric teach you how to establish simple daily practices that will help you feel more at ease and fulfilled in your life. Enrollment ends on March 7 so sign up today!
But wait – there's more! The episode is not quite over!! We continue the conversation and you can access this exclusive content right in your podcast player feed. Head over to our Patreon page and pledge to donate just $10 a month. It's that simple and we'll give you good stuff as a thank you!
Florence Williams and I Discuss How to Heal From Heartbreak and…
Her experience of heartbreak when her marriage of 25 years ended
How our bodies are physically affected by emotional pain
How some personality types may be more severely affected by heartbreak
The healing effects of being open to experiencing beauty and awe during difficult times
Using A.W.E. (attention, wait, exhale) as a mindfulness practice
Her 30 day journey in wilderness both with others and alone
How she learned to be alone and also discovered the value of connection with other people
The negative effects of loneliness
How research shows that immune systems are stronger in those who feel like their lives have meaning
The antidote to loneliness is beauty + connection + purpose
Florence Williams Links:
When you purchase products and/or services from the sponsors of this episode, you help support The One You Feed. Your support is greatly appreciated, thank you!
If you enjoyed this conversation with Florence Williams you might also enjoy these other episodes:
Florence Williams on Spending Time in Nature (2017)
The Art of Stopping with David Kuntz
Don't Miss Out
Subscribe to instantly download my free ebook, "The Top 5 Reasons You Can't Seem To Stick With A Meditation Practice —And How To Actually Build One That Lasts" — plus the lastest podcast delivered straight to your inbox each week!