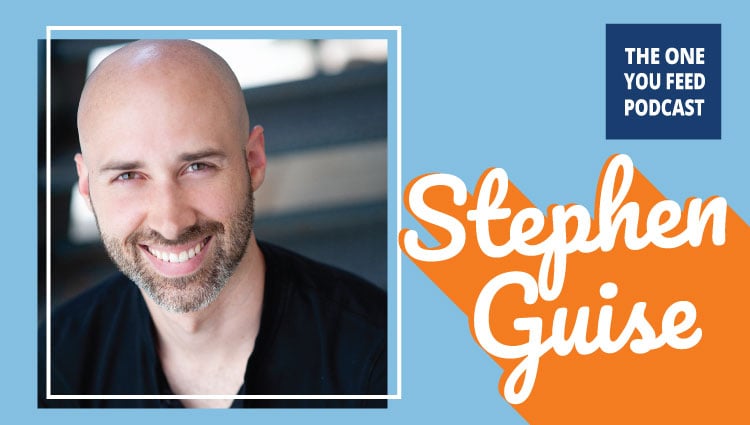 Stephen Guise is an international best-selling author, blogger, and entrepreneur. His books have been translated into 17 languages, including his latest book, Elastic Habits: How to Create Smarter Habits That Adapt to Your Day.
Eric and Stephen discuss his unique approach to creating good habits that are adaptable to your life and unique circumstances.
But wait – there's more! The episode is not quite over!! We continue the conversation and you can access this exclusive content right in your podcast player feed. Head over to our Patreon page and pledge to donate just $10 a month. It's that simple and we'll give you good stuff as a thank you!
Stephen Guise and I Discuss How to Form Elastic Habits and…
How bad habits fulfill some needs
An elastic habit is one that creates flexibility and more points of progress
How flexibility is strength when it comes to obstacles
Lateral flexibility is having several different options to achieve the same goal
Vertical flexibility is having the option to move the intensity of the activity up or down
The roles of the different levels: mini, plus, and elite
How to work with feelings and motivation in establishing habits
How to apply the lateral and vertical flexibility to habits
Cues or triggers are what prompts you to do the behavior
The different types of cues or triggers: time. activity, daily, emotional, and window
Intelligent tracking and why it's important in establishing new habits
The process for creating and implementing "elastic" habits
Stephen Guise Links:
When you purchase products and/or services from the sponsors of this episode, you help support The One You Feed. Your support is greatly appreciated, thank you!
If you enjoyed this conversation with Stephen Guise, you might also enjoy these other episodes:
Behavior Change with John Norcross