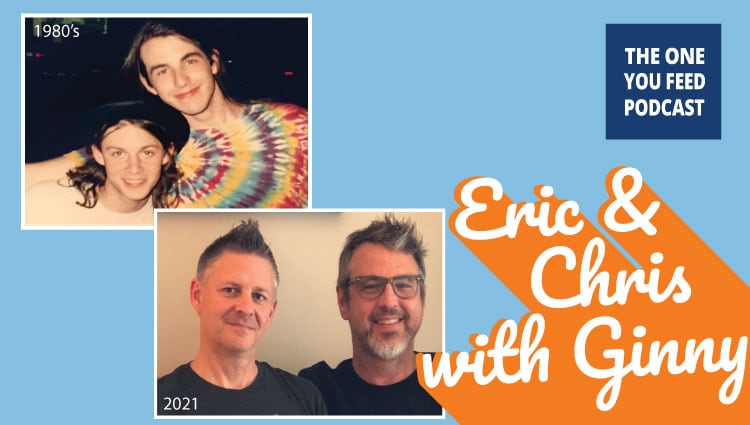 In this very special episode hosted by our very own Ginny, we dive deep into the longtime friendship of Eric and Chris. They share how their friendship began many years ago, how they began the podcast together, and answer some great questions submitted by our wonderful Patreon supporters.
But wait – there's more! The episode is not quite over!! We continue the conversation and you can access this exclusive content right in your podcast player feed. Head over to our Patreon page and pledge to donate just $10 a month. It's that simple and we'll give you good stuff as a thank you!
Ginny Interviews Eric & Chris Where They Discuss Friendship and …
How their friendship began
Their shared love of music
Eric and Chris describe each other's best qualities
Their shared sense of humor and how they laugh at themselves
How Eric hired and fired Chris, twice
Their favorite memories of attending Waterboys concert and going backstage
How they shelter their friendship when working together
The life-changing gift that Chris gave to Eric
Their ease in sharing important things in life with each other
How their dark moments can be their funniest moments
What makes them best friends
Their friendship through the ups and downs of each other's recovery
The importance of understanding and not judging in the darkest moments
The pros and cons to working with people you love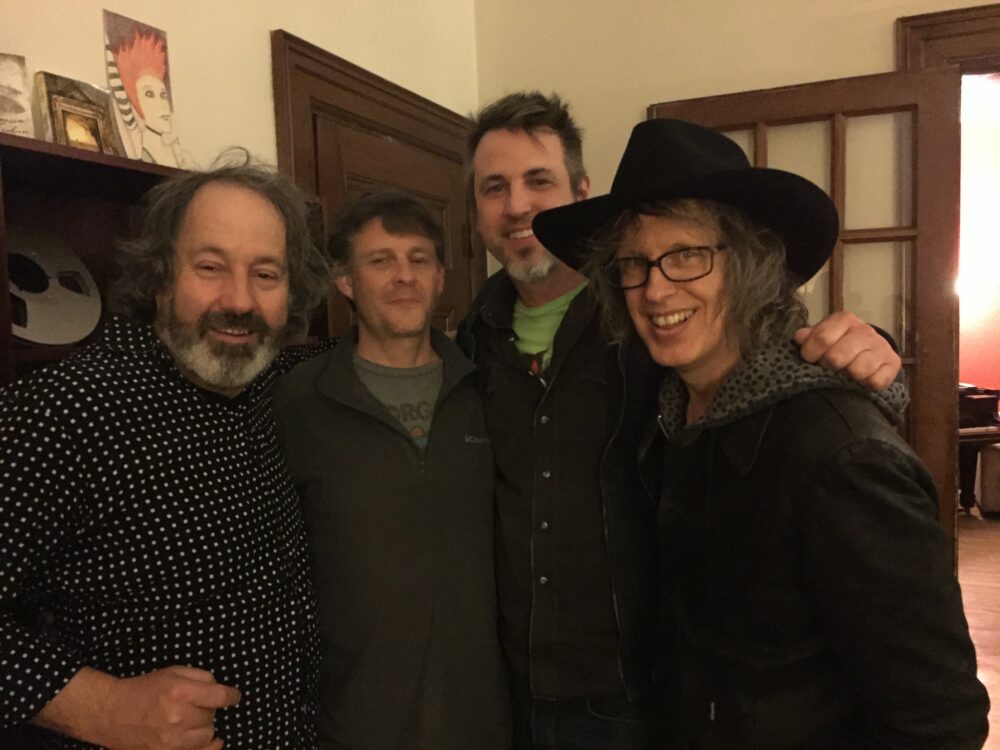 Eric and Chris Links:
Friendship Playlist on Spotify
Skillshare is an online learning community that helps you get better on your creative journey. They have thousands of inspiring classes for creative and curious people. Sign up via www.skillshare.com/feed and you'll get a FREE one-month trial of Skillshare premium membership.
Calm App: The app designed to help you ease stress and get the best sleep of your life through meditations and sleep stories. Join the 85 million people around the world who use Calm to get better sleep. Get 40% off a Calm Premium Subscription (a limited time offer!) by going to www.calm.com/wolf
If you enjoyed this conversation with Eric and Chris, you might also enjoy these other episodes: