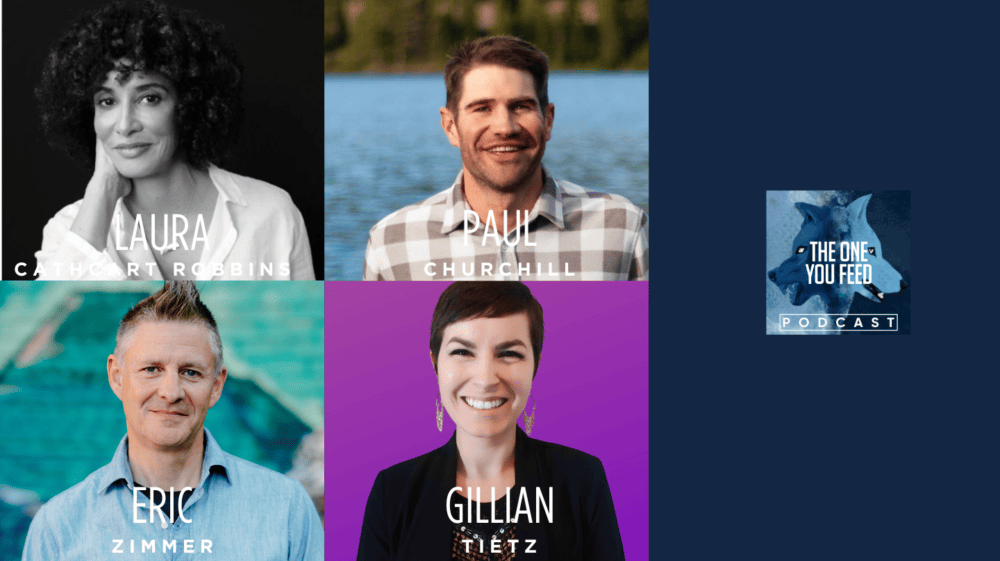 Eric is joined by special guests Gillian Tietz, Laura Cathcart Robbins, and Paul Churchill where they discuss their experiences in early sobriety. While each of their journeys is unique, there is also a shared understanding of what it's like in those first days of recovery. This episode will provide helpful insights, inspiration, and hope from those who have lived through such painful experiences and have come out on the other side.
They also discuss…
Their similar and unique experiences in the early days of sobriety
How gratitude plays an important role in recovering from an addiction
Recognizing the shared emotions and feelings when suffering from an addiction
Learning to be honest and vulnerable with people you trust
Uncovering the hope that life will get better
The importance of finding a supportive community
Self-examination and discovering why you are reaching
Paying attention to what triggers you
How you can't outthink an addiction, but use your past experiences to think forward
Paul Churchill launched the Recovery Elevator podcast as an accountability tool to stay sober. Paul is the author of the best-selling book Alcohol is SH!T, has delivered two TEDx talks, was a featured speaker at My Brave in Los Angeles, and plans to continue eradicating the stigma surrounding alcohol and addiction. Connect with Paul: Website | Instagram | Facebook
Laura Cathcart Robbins is the best-selling author of the memoir, Stash: My Life In Hiding, and host of the popular podcast, The Only One In The Room. She has been active for many years as a speaker and school trustee and is credited for creating The Buckley School's nationally recognized committee on Diversity, Equity, Inclusion, and Justice. She is a 2022 TEDx Speaker, and LA Moth StorySlam winner. Connect with Laura: Website | Instagram
Gillian Tietz is the host of Sober Powered, a top 100 mental health podcast, and the founder of Sober Powered Media, a podcast network with 6 other top mental health podcasts. Getting sober in 2019 inspired her to start her podcast where she utilizes her biochemistry background to teach others how alcohol affects the brain and why it's so hard to stop drinking. Recently, she left her career in biotech to start the Sober Powered Media Podcast Network. She is also an adjunct chemistry professor at a university in Boston. Connect with Gillian: Website | Instagram
In August, Ralph De La Rosa and Eric will be offering an in-person "Awakening In The Outdoors" retreat at the beautiful Kripalu Center. During these 5 days together, you'll enjoy easy hikes, outdoor meditations, insightful workshops, and lively discussions. Our goal is for you to walk away feeling restored, with a firm awareness of new resources, and revitalized through the gifts nature holds for us. To learn more and sign up, click here.