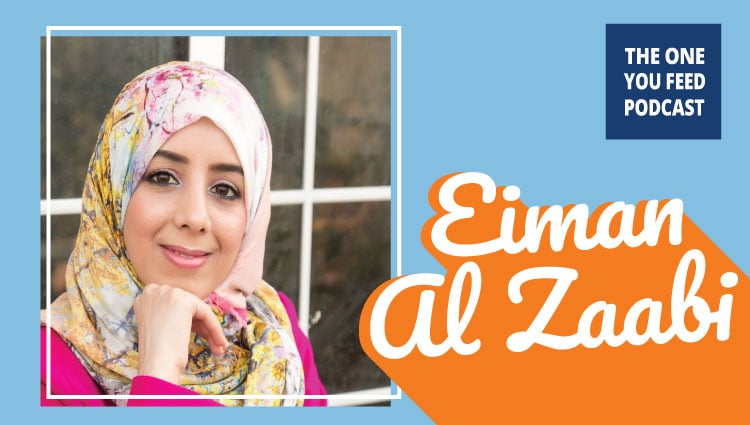 Eiman Al Zaabi is a Muslim spiritual teacher who integrates the principles of harmony, beauty and unity into her teachings. Eiman is a facilitator and transformational coach who helps individuals transform their relationships and careers, heal from past trauma, and live authentically.
In this episode, Eric and Eiman discuss her book, Finding Grace: Daily Comfort for Uncertain Times
But wait – there's more! The episode is not quite over!! We continue the conversation and you can access this exclusive content right in your podcast player feed. Head over to our Patreon page and pledge to donate just $10 a month. It's that simple and we'll give you good stuff as a thank you!
In This Interview, Eiman Al Zaabi and I Discuss Finding Grace and…
Empowering herself by exploring self-help and energy healing
Her journey of evaluating her universal truths and what violates these truths
Staying in integrity with beliefs while discovering new alternative practices
Values are things that we are drawn towards
Differences between values and morals
The law of evolution is about your own personal growth and self-actualization
The law of awakening is about the spiritual journey
Disconnection is when you betray yourself and are not living in alignment with who you are
Moving from information to transformation
Surrender is going through a spiritual journey of awakening as you find and align to Source
What it means to surrender in your daily life
Where our control ends is where the divine takes over
Information toxicity depletes our ability to make good decisions
The core self, the contextual self, and the developmental self
Allowing the inner self to exhibit itself in the outer self
Eiman Al Zaabi Links:
Talkspace is the online therapy company that lets you connect with a licensed therapist from anywhere at any time at a fraction of the cost of traditional therapy. It's therapy on demand. Visit www.talkspace.com or download the app and enter Promo Code: WOLF to get $100 off your first month.
If you enjoyed this conversation with Eiman Al Zaabi on Finding Grace, you might also enjoy these other episodes:
Eli Jaxon-Bear on Your True Self