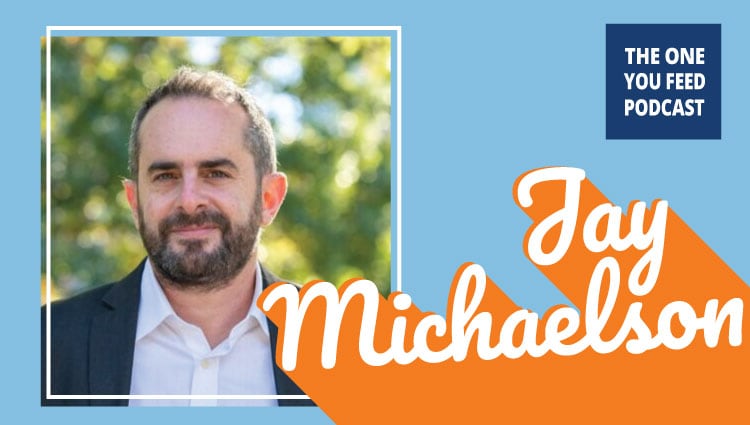 Jay Michaelson is a columnist for The Daily Beast and a frequent commentator on MSNBC and NPR. Jay is also a teacher and an editor at Ten-Percent Happier, a leading meditation platform. He has written several books on contemplative practice.
In this episode, Eric and Jay discuss his book, Enlightenment by Trial and Error: Ten Years on the Slippery Slopes of Jewish Spirituality, Postmodern Buddhism, and Other Mystical Heresies
But wait – there's more! The episode is not quite over!! We continue the conversation and you can access this exclusive content right in your podcast player feed. Head over to our Patreon page and pledge to donate just $10 a month. It's that simple and we'll give you good stuff as a thank you!
In This Interview, Jay Michaelson and I Discuss Enlightenment by Trial and Error and …
Jay Michaelson Links:
Peloton: Of course the bike is an incredible workout, but did you know that on the Peloton app, you can also take yoga, strength training, stretching classes, and so much more? Learn all about it at www.onepeloton.com
ID Tech is the world's number one STEM program for kids and teens ages 7-17. Visit www.idtech.com/wolf and enter promo code WOLF to get $100 off ID Tech's virtual tech camp.
If you enjoyed this conversation with Jay Michaelson on Enlightenment by Trial and Error, you might also enjoy these other episodes: