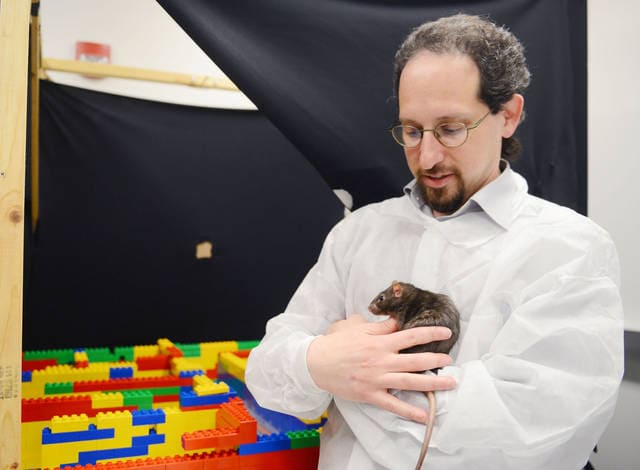 Podcast: Download

This week we talk to David Redish about decision making
David Redish is currently a professor in the Department of Neuroscience at the University of Minnesota. He received his undergraduate degree in writing and computer science from Johns Hopkins in 1991 and his PhD in Computer Science from Carnegie Mellon University in 1997, where he was a student member of the Center for the Neural Basis of Cognition under the supervision of Dr. David Touretzky. He was a postdoc with Drs. Bruce McNaughton and Carol Barnes at the University of Arizona from 1997-2000. He has been at the University of Minnesota since 2000, where his lab studies learning, memory, and how animals (including humans) make decisions. His latest book is called The Mind within the Brain: How We Make Decisions and How those Decisions Go Wrong.  
 In This Interview David and I Discuss…
The One You Feed parable.
What a decision is.
The four decision making systems in humans.
Using the deliberative decision system.
Imagining the future to help us make decisions.
How the procedural decision system is much faster.
The Pavlovian System.
The different systems can come up with different answers.
What would you chose in the Ultimatum Game?
Training the Pavlovian system.
How each of these decision making systems are "us".
Our tendency to view everything through the deliberative system.
How we are still learning a lot about how we make decisions.
Since our brain is a physical system it has the ability to break down.
If we can identify the breakdown we can work to fix it.
The role of decision making in addiction
How value needs to be recalculated all the time in our brains.
The power of contingency management.
How very small rewards can often cause major behavior changes.
David Redish Links
David Redish Author Page on Amazon

Some of our most popular interviews that you might also enjoy:
Todd Henry- author of Die Empty