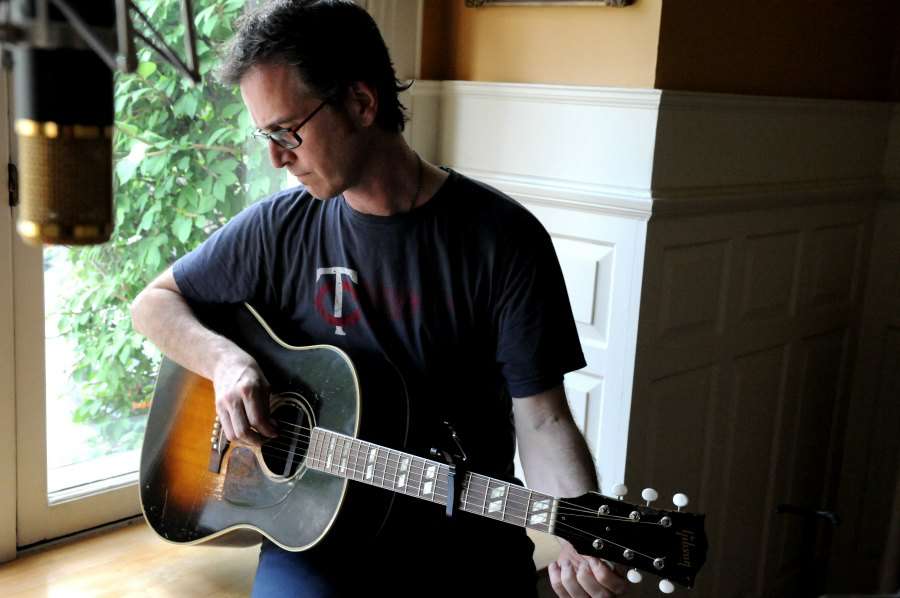 Podcast: Download

This week we talk to Dan Wilson
This is another interview that has great personal significance to us. Dan was part of Trip Shakespeare which is one of Eric's all-time favorite bands. He also went on to form Semisonic another band that we loved.
Dan Wilson is a Grammy Award-winning singer, songwriter, musician, producer, and visual artist. He is known as the leader of the band Semisonic, for which he wrote the Grammy-nominated "Closing Time" and the international hit "Secret Smile." Wilson has also released several solo recordings, including the 2014 release Love Without Fear. He was also a member of the Minneapolis psychedelic rock band Trip Shakespeare.
Wilson is also an acclaimed and highly successful co-writer and producer, who has collaborated with a diverse array of artists including: Adele, Pink,Keith Urban, Weezer, Dierks Bentley, John Legend, Taylor Swift, Nas, Spoon, Alex Clare, Birdy, and Preservation Hall Jazz Band.
His collaborations have earned him two Grammy Awards. His first was the 2007 Song of the Year Grammy for "Not Ready to Make Nice," one of the six songs he co-wrote with the Dixie Chicks for their Album of the Year winning Taking the Long Way. Wilson also shared in the 2012 Grammy for Album of the year for his work as a producer of the hit "Someone Like You," one of the three songs he co-wrote with Adele for her album 21.
 In This Interview Dan and I Discuss…
The One You Feed parable.
Neither wolf wins permanently, the battle always goes on.
How what we focus on grows.
How a good plan and acting is better than waiting on a great plan.
Nurturing our gifts to the world.
How malleable our lives and character really are.
The meaning between Love Without Fear.
What stands out to him from the Trip Shakespeare time.
How Trip Shakespeare wrote songs.
The Trip Shakespeare re-release project.
The art of reinterpretation.
Dealing with comparison and envy.
Life changing advice from Frank Stella
Dan Wilson Links
Dan Wilson 6 Second Songwriting

Some of our most popular interviews that you might also enjoy:
Todd Henry- author of Die Empty