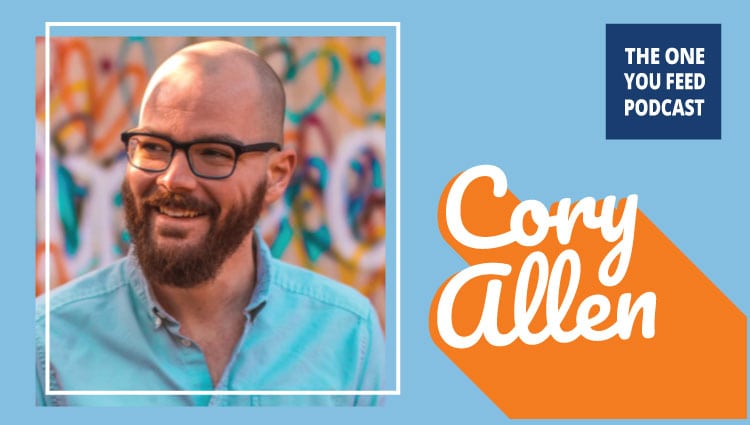 Cory Allen is a writer, musician, meditation teacher, and creator of the podcast, The Astral Hustle, which focuses on how to live better with leading experts in mindfulness, neuroscience, and philosophy. Cory believes that the more we understand ourselves, the less we suffer.
In this episode, Cory and Eric discuss his book, Now Is The Way: An Unconventional Approach To Modern Mindfulness.
But wait – there's more! The episode is not quite over!! We continue the conversation and you can access this exclusive content right in your podcast player feed. Head over to our Patreon page and pledge to donate just $10 a month. It's that simple and we'll give you good stuff as a thank you!
In This Interview, Cory Allen and I Discuss Cultivating Mindfulness and…
The role of our actions in determining who we are
How to differentiate between helpful and unhelpful negative thoughts and emotions
The most effective way to widen the gap between stimulus and response
The watching mind and the doing mind
Why the notions of emptiness and non-self needn't be scary
The answer to the question, "Does my life even matter?"
How we assign meaning rather than find meaning in life
What it means to dilute strong emotions or ruminating thoughts when they arise
Cory Allen Links:
BLUBlox offers high-quality lenses that filter blue light, reduce glare, and combat the unhealthy effects of our digital life. Visit BLUblox.com and get free shipping worldwide and also 15% off with Promo Code: WOLF15
SimpliSafe: Get comprehensive protection for your entire home with security cameras, alarms, sensors as well as fire, water, and carbon monoxide alerts. SimpliSafe is having a huge holiday sale! Visit simplisafe.com/wolf for a free home security camera and 40% off any security system.
Pachamama: Produces extraordinary high quality, organic CBD products. They are one of three companies in over 200 top selling CBD brands to actually test negative for leads, metals, and pesticides and test positive for having the right amount of CBD. Visit www.enjoypachamama.com and use code WOLF for 25% off.
If you enjoyed this conversation with Cory Allen on Cultivating Mindfulness, you might also enjoy these other episodes:
Effortless Mindfulness with Loch Kelly