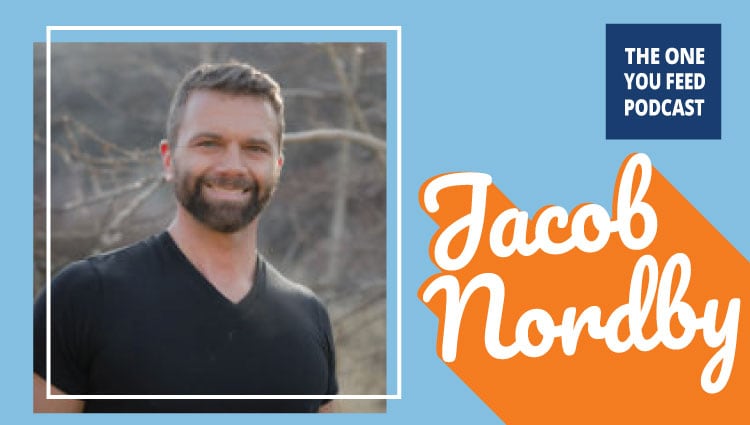 Jacob Nordby is an author whose many quests have led him to a deep fascination with life in all of its weird splendor. He's the founder of Manifesto Publishing House and he penned the award-winning novel, The Divine Arsonist, and a non-fiction book, Blessed Are the Weird: A Manifesto for Creatives.
Today Jacob and Eric discuss his new book is, The Creative Cure: How Finding and Freeing Your Inner Artist Can Heal Your Life.
But wait – there's more! The episode is not quite over!! We continue the conversation and you can access this exclusive content right in your podcast player feed. Head over to our Patreon page and pledge to donate just $10 a month. It's that simple and we'll give you good stuff as a thank you!
In This Interview, Jacob Norby and I Discuss Creativity as a Cure and …
How he defines creativity
How creativity can bring you back to your truest self
Why he believes every human being is creative
The three enemies of creativity
The connection between spirituality and creativity
Feeling an inward longing to come home to yourself
Rebuilding his life after burning it to the ground
How imagination can work for us or against us
Allowing our thoughts and emotions yet not empower them
The three questions he answers every day
How to create more choice points in our daily lives
Jacob Nordby Links:
Talkspace is the online therapy company that lets you connect with a licensed therapist from anywhere at any time at a fraction of the cost of traditional therapy. It's therapy on demand. Visit www.talkspace.com or download the app and enter Promo Code: WOLF to get $100 off your first month.
Feals: Premium CBD delivered to your doorstep to help you manage stress, anxiety, pain, and sleeplessness. Feals CBD is food-grade and every batch is tested so you know you are getting a truly premium grade product. Get 50% off your first order with free shipping by becoming a member at www.feals.com/wolf
If you enjoyed this conversation with Jacob Nordby, you might also enjoy these other episodes:
Finding Your Creativity with Julia Cameron