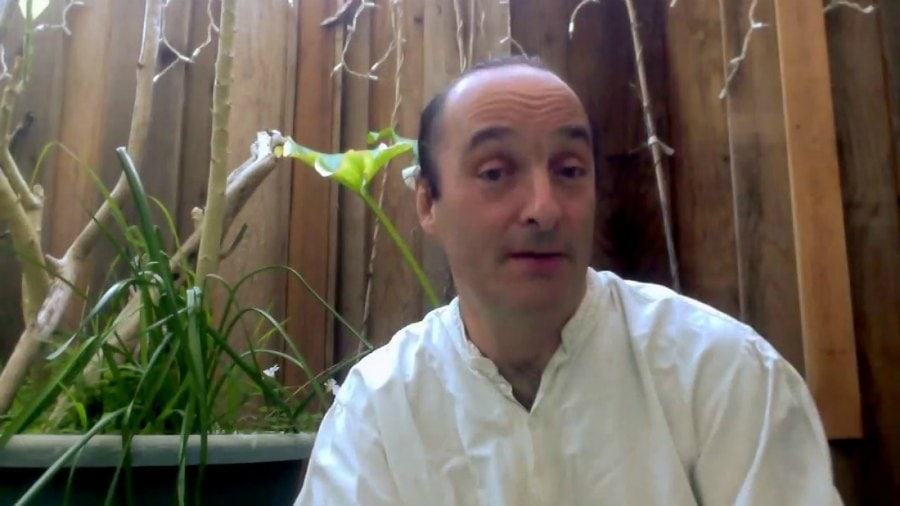 This week we talk to Andy Couturier
Andy Couturier lived in rural Japan many years ago and it changed his life. As he lived alongside people who were living profoundly satisfying lives, he learned what they were doing (or not doing!) to achieve this level of satisfaction and then he wrote about it in his book, The Abundance of Less: Lessons in Simple Living from Rural Japan. In this interview, Andy shares this wisdom and his experiences in such a way that you can apply the concepts in a practical manner in your life starting today.
This episode is sponsored by Health IQ. Get lower rates on life insurance if you are health conscious. Get free quote here
and by Hello Fresh- Get $30 off your first order by going to hellofresh.com and using the promo code FEED30 at checkout
In This Interview,

Andy Couturier and I Discuss…
The Wolf Parable
His time living in rural Japan
That the people in rural Japan do not use money to entertain themselves
Their way of life is slow, humble, connected to their community and time for individual contemplation
How they don't suffer from "time poverty"
That all life is connected in rural Japan
Because there is less to do, the garner more enjoyment from each task
The consumerism and busy characteristics of the industrialized west
How "convenience speeds you up"
Ways to make meaningful strides towards living a lifestyle inspired by the lifestyle in rural Japan
Simplify simplify simplify
Travel less, know your home city better
Make meaningful connections with friends by spending more time together
Diving deeper into things in your life in a methodical, thoughtful way
I love doing _____. Wouldn't it be wonderful to spend more time doing it?
Ways to make time for what we care about
How they live profoundly satisfying lives in rural Japan
That you don't have to "go back in time" to live this kind of life
Building his house entirely with hand tools
Andy Couturier Links

A grandfather is talking with his grandson and he says there are two wolves inside of us which are always at war with each other. 
One of them is a good wolf which represents things like kindness, bravery and love. The other is a bad wolf, which represents things like greed, hatred and fear.
The grandson stops and thinks about it for a second then he looks up at his grandfather and says, "Grandfather, which one wins?"
The grandfather quietly replies, the one you feed 
The Tale of Two Wolves is often attributed to the Cherokee indians but there seems to be no real proof of this. It has also been attributed to evangelical preacher Billy Graham and Irish Playwright George Bernard Shaw. It appears no one knows for sure but this does not diminish the power of the parable.
This parable goes by many names including:
The Tale of Two Wolves
The Parable of the Two Wolves
Two Wolves
Which Wolf Do You Feed
Which Wolf are You Feeding
Which Wolf Will You Feed
It also often features different animals, mainly two dogs