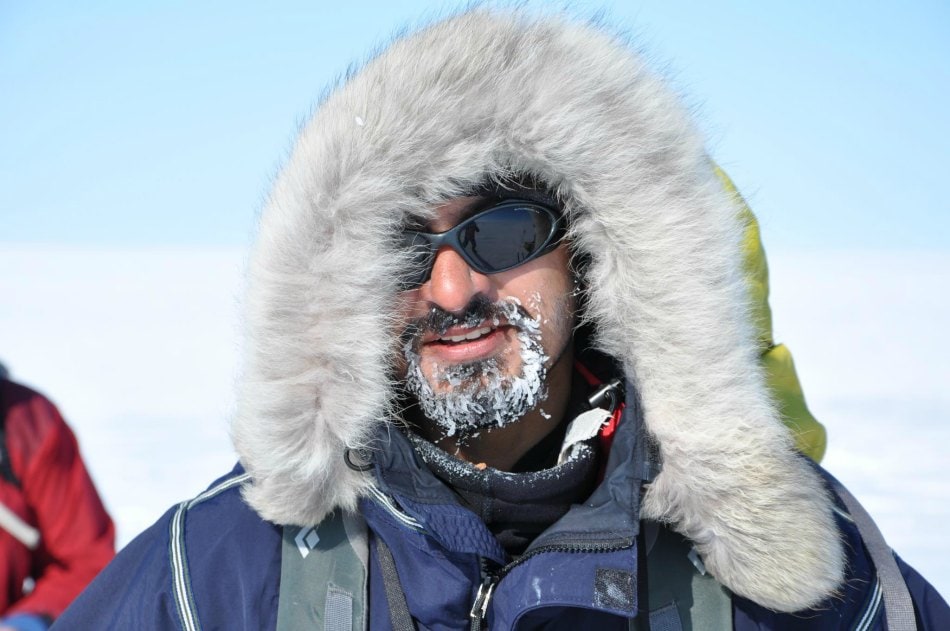 Podcast: Download

This week we talk to Akshay Nanavati about learning to use our fear
Akshay Nanavati is an explorer, volunteer firefighter, former U.S. Marine, and masters graduate in journalism from the S.I. Newhouse School of Public Communications. He has been mountaineering all over the world, glacier caving in Nepal, skydiving, ice diving, cave diving, scuba diving, and spent one month dragging a 190 pound sled 350 miles across the second largest icecap in the world.
His current project is to run across every country in the world. His website is called Existing to Living and uses the principles of human psychology, neuroscience and a greater understanding of how we function as human beings, to help you master your mind, body, heart, spirit and business.
In This Interview Akshay and I Discuss…
The One You Feed parable.
The difference between the human brain and the animal brain.
His goal of running across every country in the world.
Breaking things down into smaller steps and taking them one at a time.
Learning to control how we respond to our environments.
His forthcoming book: The Other Side of Fear.
How fear and nirvana work together.
His concept of: "fearvana".
The story of the two arrows.
Learning to use our fear.
How the chemicals that fear releases can be valuable.
The LMNOP Cycle.
The negativity bias.
How the brain is naturally in a state of chaos.
The Top of Mind Rule.
That the human mind tries to use the least energy.
Using our conscious brain to re-train our sub-conscious brain.
Using willpower to build habits.
His non-profit foundation.
The driving force of all human behavior.
Asking ourselves questions that all0w us to use these forces to our benefit.
Akshay Nanavati Links

Some of our most popular interviews that you might also enjoy:
Todd Henry- author of Die Empty