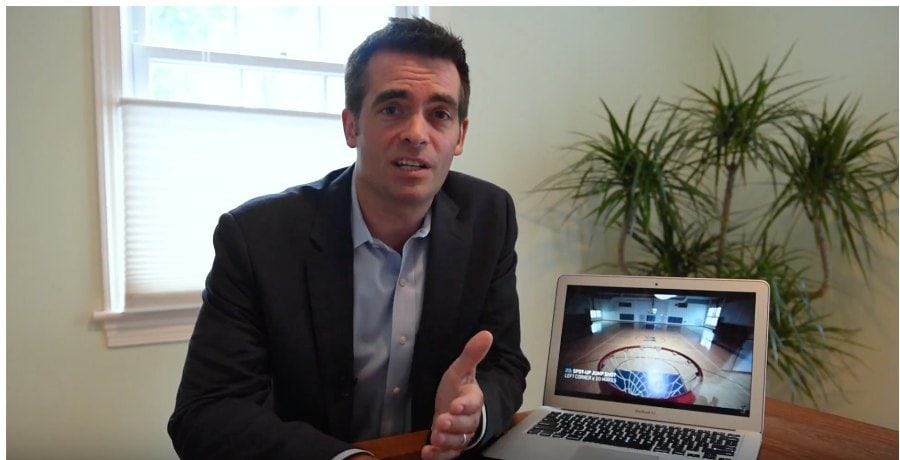 Ulrich Boser is a best selling author and senior fellow with The Center for American Progress. He has been a contributing editor for US News and World Report and his work has appeared in the NY Times, Wall Street Journal, and Huntington Post. His latest book, Learn Better: Mastering the Skills for Success in Life, Business or School – or – How to  Become an Expert in Just About Anything, will equip you with actual skills to get better at what some have called the ultimate survival tool: learning how to learn. This topic is relevant to literally everyone. To be alive is to learn and grow and change (whether we're aware of it at times or not!) so it's important to sharpen our skills in order to get better at getting better. What is discussed in this episode will confirm some of what you know about how people learn, challenge some beliefs you might have about this topic and teach you a few things in the process that will make you a better student of life.
In This Interview,

 Ulrich Boser and I Discuss…
The Wolf Parable
His book, Learn Better: Mastering the Skills for Success in Life, Business or School – or – How to  Become an Expert in Just About Anything
Learning how to learn
Getting better at getting better
The ultimate survival tool
Being actively engaged in the learning process
Making meaning out of something
The hypercorrection effect
Giving our brain time to make sense of the information, reflection
How critical it is to understand relationships between things
Varying the circumstances in which we learn/apply information
How it's easier to remember something new if you can hang it on to something old
A systematic approach to learning something
Value: valuing what you're learning
Target: learning small pieces of info at a time
Develop: practice & get feedback
Extend: elaborating on something, looking at it from different angles
Relate: analogies are the essence of thought, relating something to other things
Rethink: take time to process information
Metacognition: thinking about thinking
What are you going to learn and how will you know that you know it?
How intertwined emotion and cognition are
Digestible parts: learn less at a time
At 90 minutes of learning, adults are kind of done
Active learning strategies
Hypotheticals: what would happen if…
Why it's important to stay away from cramming
Ulrich Boser Links

A grandfather is talking with his grandson and he says there are two wolves inside of us which are always at war with each other. 
One of them is a good wolf which represents things like kindness, bravery and love. The other is a bad wolf, which represents things like greed, hatred and fear.
The grandson stops and thinks about it for a second then he looks up at his grandfather and says, "Grandfather, which one wins?"
The grandfather quietly replies, the one you feed 
The Tale of Two Wolves is often attributed to the Cherokee indians but there seems to be no real proof of this. It has also been attributed to evangelical preacher Billy Graham and Irish Playwright George Bernard Shaw. It appears no one knows for sure but this does not diminish the power of the parable.
This parable goes by many names including:
The Tale of Two Wolves
The Parable of the Two Wolves
Two Wolves
Which Wolf Do You Feed
Which Wolf are You Feeding
Which Wolf Will You Feed
It also often features different animals, mainly two dogs