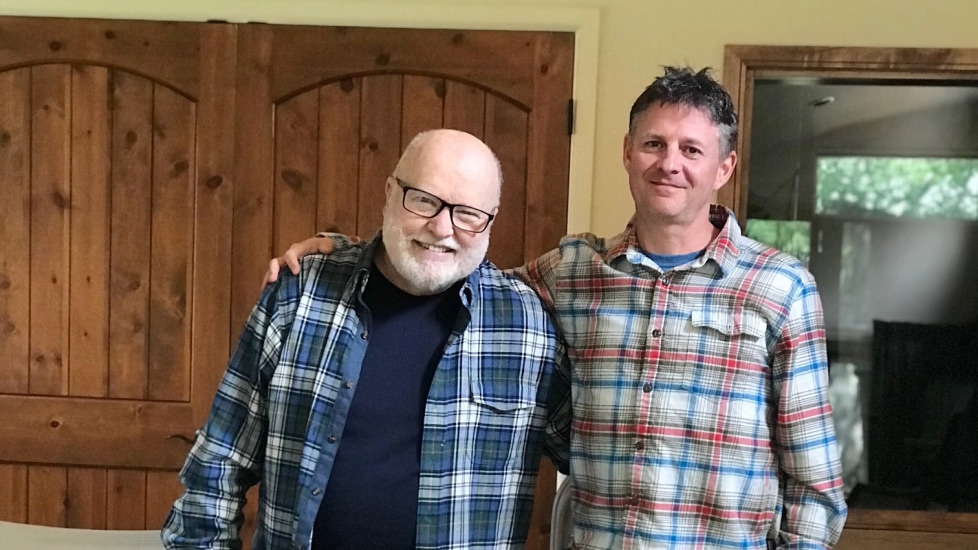 Father Richard Rohr is a globally recognized ecumenical teacher bearing witness to the universal awakening within Christian mysticism and the Perennial Tradition. He's a Franciscan priest in the New Mexico Provence and the founder of the Center for Action and Contemplation in Albuquerque. In this episode, Eric and Father Richard discuss his most recent book, The Universal Christ: How a Forgotten Reality Can Change Everything We See, Hope For, and Believe.
Need help with completing your goals in 2019? The One You Feed Transformation Program can help you accomplish your goals this year.
But wait – there's more! The episode is not quite over!! We continue the conversation and you can access this exclusive content right in your podcast player feed. Head over to our Patreon page and pledge to donate just $10 a month. It's that simple and we'll give you good stuff as a thank you!
In This Interview, Father Richard Rohr and I Discuss…
His book, The Universal Christ: How a Forgotten Reality Can Change Everything We See, Hope For, and Believe
What the word "Christ" means for him
How God loves things by becoming them, by uniting with them
That a mature Christian sees Christ in everything and everyone else
The notion of God IN all things vs God IS all things
How Christ is a stand-in for everything
Focusing on the death of Christ and missing the life of Christ
When God hides his face
The difference between spiritual darkness and depression
A loss of the feeling of faith in God isn't the same thing as a loss of faith in God
How distraction doesn't make you happy
God uses 3 things to draw us out of ourselves: goodness, truth and beauty
Life doesn't have to be perfect to be wonderful
How God uses evil for your transformation
That Jesus punishes nobody
When you return in kind – like Michael and the dragon – you become the dragon
The 2 virtues you need to move forward on the spiritual path: humility and honesty
---
Father Richard Rohr Links:
Center for Action and Contemplation
Westin – their reason for being is to help you travel well – eat well, move well and sleep well. Welcome to wellness. Explore at Westin.com
Phlur makes stunning, non-toxic perfumes, listing every ingredient and why it's there. Visit www.phlur.com/wolf and use promo code WOLF to get 20% off first custom sampler set
DoorDash – Don't worry about dinner, let dinner come to you with DoorDash. Get $5 off your first order of $15 or more when you download the DoorDash app and enter promo code WOLF
---
If you liked this episode with Father Richard Rohr, you might also enjoy listening to these earlier interviews: