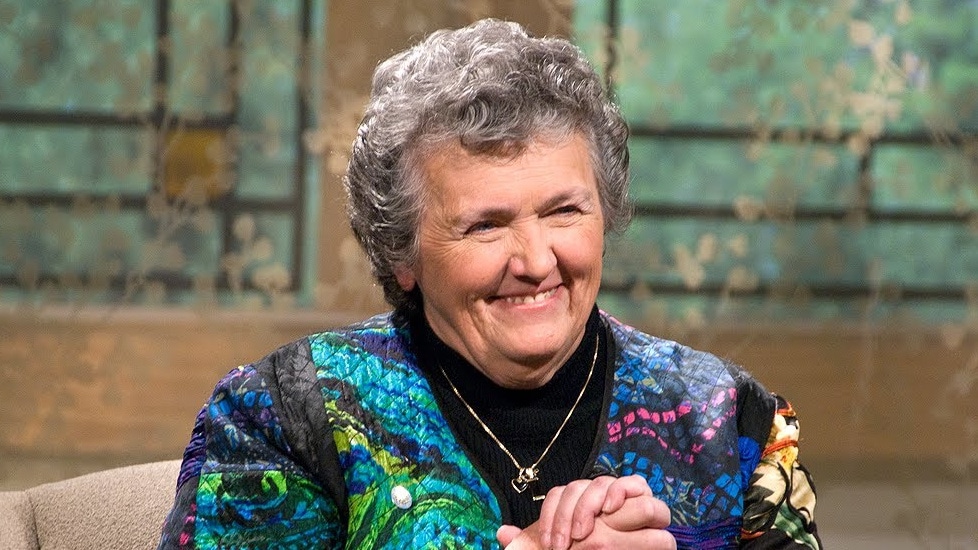 Sister Joan Chittister is a Benedictine Sister of Erie, Pennsylvania. She is the author of over 50 books and is the winner of 14 Catholic Press Association Awards. Sister Joan is an international speaker who inspires both her audience and readers with her passion for justice, equality, and peace – especially for women, in both society and the church. In this episode, Eric and Sister Joan discuss her book, Radical Spirit: 12 Ways to Live a Free and Authentic Life.
Need help with completing your goals in 2019? The One You Feed Transformation Program can help you accomplish your goals this year.
But wait – there's more! The episode is not quite over!! We continue the conversation and you can access this exclusive content right in your podcast player feed. Head over to our Patreon page and pledge to donate just $10 a month. It's that simple and we'll give you good stuff as a thank you!
In This Interview, Sister Joan Chittister and I Discuss…
Sister Joan Chittitster's book, Radical Spirit: 12 Ways to Live a Free and Authentic Life
How words matter
That experiences matter
Humility as the cornerstone of spirituality
The sanctification of the humble spirit
Self-superiority in American culture
Be who you are, know who you are, respect others around you and take your place in the human race
Humility is having an accurate picture of who you are
Her take on AA
How holiness is the same everywhere
That narcissism is a disease in our culture
Being willing to face yourself
How self-deprecation and self-aggrandizement are really the same things
Not thinking about yourself all the time
The burden of self
That we're looking for freedom
Obedience as she defines it – it doesn't mean we submit our souls to an authority figure. It's grounded in the Latin word which means "to listen"
How each of us grows into the ability to listen
Endurance and Stability
That you can't rush your own development
We become to be of service to others
How nothing of value spiritually comes overnight
The role of community in one's great breakdowns in life
---
Sister Joan Chittister Links:
Capterra – find the right software for your business – read thousands of real software reviews. Capterra is the leading free online resource to find the tools to make an informed software decision for your business. Software selection simplified. Go to www.capterra.com/wolf for free today
For Hers makes convenient, affordable access to birth control available for all women. You get access to licensed doctors online who can evaluate you and if appropriate, prescribe you birth control that can be delivered directly to your door. The One You Feed listeners get their first month of For Hers birth control for just $5 (see website for full details) www.forhers.com/wolf
TalkSpace – the online therapy company that lets you message a licensed therapist from anywhere at any time. Therapy on demand. Non-judgemental, practical help when you need it at a fraction of the cost of traditional therapy. Visit www.talkspace.com and enter Promo Code WOLF to get your first week free
---
If you liked this conversation with Sister Joan Chittister, you might also enjoy this episode with: