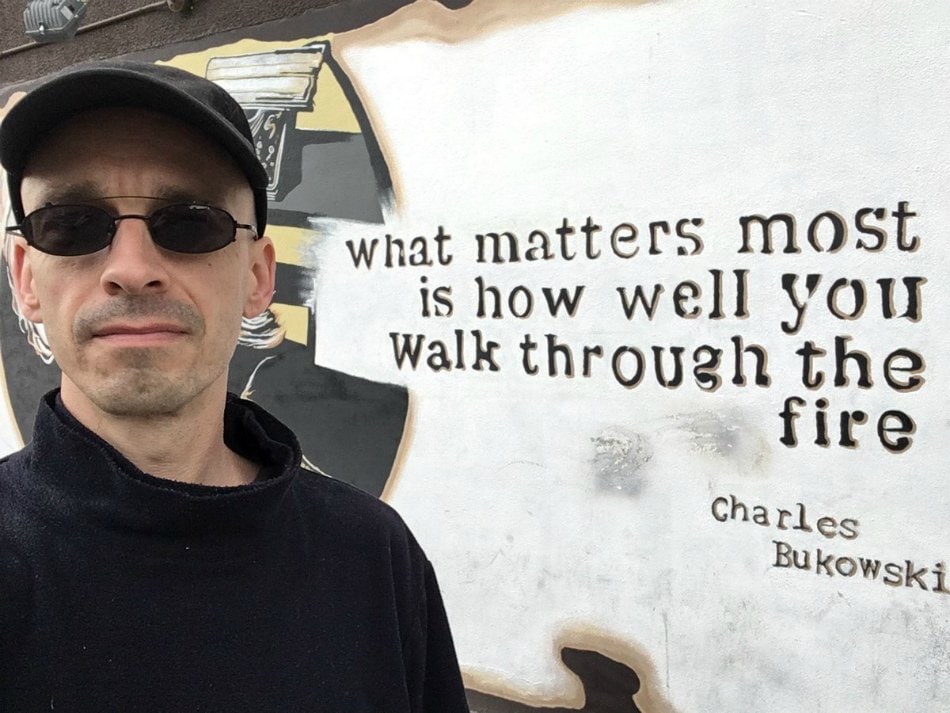 Shozan Jack is a fascinating guy. He grew up in a Catholic home, studied philosophy, has been a stand-up comedian and has authored two books and many essays. He's got the gift of striking your funny bone in one sentence and then in the very next sentence, striking the center of your heart and mind in a profound way. In this episode, which is part 2 of a two-part interview, you'll hear him talk about his experience living as a monk inside of a Buddhist monastery, being a monk alongside Leonard Cohen, dealing with a sex scandal at his monastery, and what it has been like to transition into living his life back in the world and the many teachings with great wisdom along the way.
This week we talk to Shozan Jack Haubner
Shozan Jack Haubner is the pen name of a Zen monk whose essays have appeared in The Sun, Tricycle, Buddhadharma, and the New York Times, as well as in the Best Buddhist Writing series. The winner of a 2012 Pushcart Prize, he is also the author of Zen Confidential: Confessions of a Wayward Monk.
In This Interview,

Shozan Jack Haubner and I Discuss…
The Wolf Parable
His new book, Single White Monk: Tales of Death, Failure, and Bad Sex (Although Not Necessarily in That Order)
How Leonard Cohen spent his time as a Buddhist monk in the monastery
The union of contrary things
His take on Leonard Cohen's last album
The opposite of despair for Leonard Cohen isn't happiness, it's clarity
The sex scandal involving his teacher
His experience leaving the monastery
What's next for him in his life
His conversation with a Christian priest about fighting demons
Suffering = pain + resistance
Letting feelings come and go
He calls himself the "middle manager of the middle way"
The middle way involves dissolving the distance between self and other, in complete giving, in either receiving or initiating.
Also, the middle way is not picking one thing OR another
The importance of walking your path when it comes to learning
His experience taking Ayahuasca
Shozan Jack Haubner Links