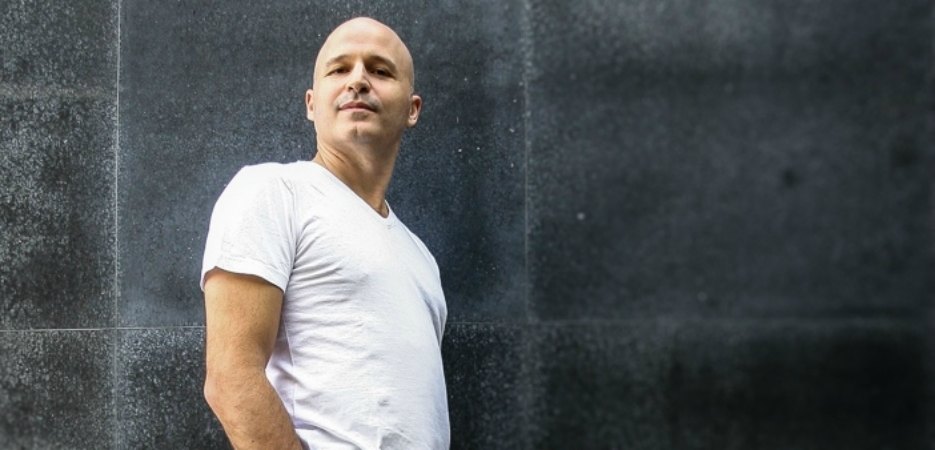 Podcast: Download
Scott Stabile has lived through some very difficult things in his lifetime, from feeling shame about his sexuality to the murder of his parents when he was just 14 years old. He can verify that life can be very hard. Yet, he has gone on to live a life full of love, empathy, compassion, and forgiveness. Learn some very practical, applicable wisdom in this episode. You will leave the conversation armed with steps to take towards a happier life for yourself.

This week we talk to Scott Stabile
Scott Stabile's inspirational posts and videos have attracted a huge and devoted social media following. His previous works include Just Love, Iris, and the Li'l Pet Hospital series. Scott also wrote the feature film The Oogieloves in the Big Balloon Adventure, an eye-opening experience he writes about in his new book, Big Love.
A passionate speaker and love advocate, Scott runs day long empowerment workshops nationally and internationally. He lives in his home state of Michigan with his partner.
In This Interview,

 Scott Stabile and I Discuss…
The Wolf Parable
His book, Big Love: The Power of Living with a Wide Open Heart
How shame thrives on secrecy
How and when he came out as gay
How you help others by being yourself
To consider making more and more choices in your life from a place of love
That awareness is hard work
Asking yourself "what does love invite me to do in this moment?"
Love as an energy
How his parents were murdered when he was 14 years old
That love is an action, more so than it is a feeling
Choosing to act from a place of love can be an extraordinarily difficult thing as well as an extraordinarily powerful thing to do in the moment
The path of empathy
Doing your best to connect with the humanity of others, especially when they have opposing views and they're right in front of you
How toxic it is to believe that something is unforgivable and that the pathway to it is empathy and compassion
Forgiving because not doing so takes a toll on you as a person
How good it feels to be loving
The importance of self-care
That there is choice in sobriety
Depression as a syndrome vs a disease
How we are all riding the fine line of addiction all the time
The importance of building a more fulfilling life
How happiness (and all feelings) is not simply a choice
Choosing actions that stand a chance to serve our happiness
That action helps assuage fear
That there is no cure all
Scott Stabile Links
A grandfather is talking with his grandson and he says there are two wolves inside of us which are always at war with each other. 
One of them is a good wolf which represents things like kindness, bravery and love. The other is a bad wolf, which represents things like greed, hatred and fear.
The grandson stops and thinks about it for a second then he looks up at his grandfather and says, "Grandfather, which one wins?"
The grandfather quietly replies, the one you feed 
The Tale of Two Wolves is often attributed to the Cherokee indians but there seems to be no real proof of this. It has also been attributed to evangelical preacher Billy Graham and Irish Playwright George Bernard Shaw. It appears no one knows for sure but this does not diminish the power of the parable.
This parable goes by many names including:
The Tale of Two Wolves
The Parable of the Two Wolves
Two Wolves
Which Wolf Do You Feed
Which Wolf are You Feeding
Which Wolf Will You Feed
It also often features different animals, mainly two dogs.