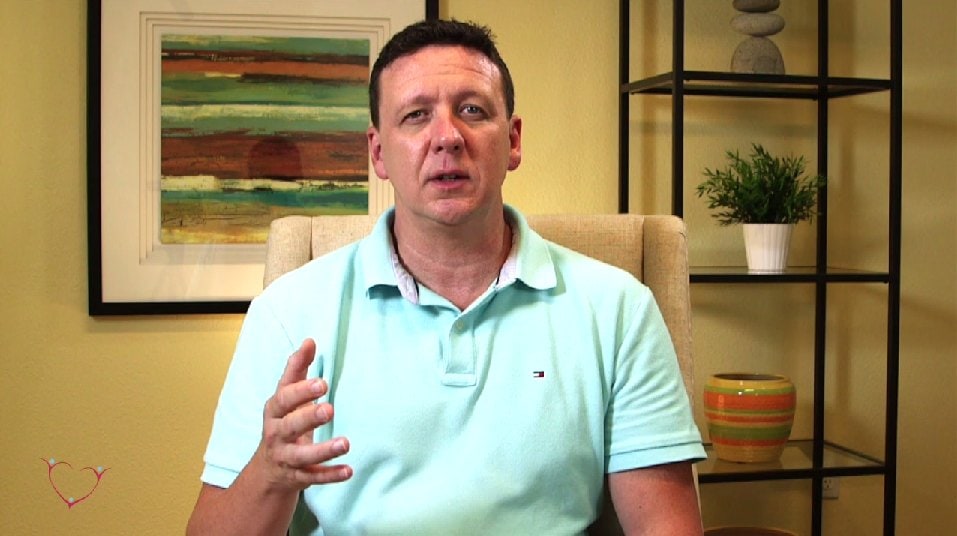 Scott Kiloby is a non-dual teacher who wants to help you and others experience awareness and no self in this lifetime. He helps people recover from addiction and has published a powerful book, the contents of which he discusses In this interview. Specifically, he describes portals to recognizing awareness that you can try immediately. It's a different way of approaching a transformational way of life and you won't want to miss it.

This week we talk to Scott Kiloby
Scott Kiloby is a noted author and international speaker on the subject of freedom through non-dual recognition (authentic spiritual awakening as it is taught in the East).
He is the author of seven books and has traveled the world extensively giving lectures, workshops and intensives on spiritual awakening and the healing of addiction, anxiety, depression and trauma.
Scott is the co-founder of the Kiloby Center for Recovery in Palm Springs California, the first addiction, anxiety, depression, and trauma Intensive Outpatient Program to focus primarily on mindfulness. Scott is also the co-owner of the Natural Rest House, a detox and residential center in La Quinta, California.
His books include  Living Realization: A simple, plain English guide to non-duality, Natural Rest for Addiction: A Radical Approach to Recovery Through Mindfulness and Awareness and The Unfindable Inquiry: One Simple Tool to Overcome Feelings of Unworthiness and Find Inner Peace
 

In This Interview,

 Scott Kiloby and I Discuss…
The Wolf Parable
The definition of non-duality
Non-dual awakening
That the ego is a suffering mechanism
The false self
The possibility of waking up from a separate self mentality
How we are not our thoughts, we are the thinker of our thoughts
The necessity of experiencing awareness
Portals to recognizing awareness
Let all appearances be as they are
The power of not resisting what is happening
Suffering = Pain + Resistance
Seeing that all appearances are inseparable
Life as a seamless reality & the thoughts that break things up
The fact that seeking has resistance in it
Self-inquiry
The persistence of trauma, shame, addiction and the core story
Scott Kiloby Links
A grandfather is talking with his grandson and he says there are two wolves inside of us which are always at war with each other. 
One of them is a good wolf which represents things like kindness, bravery and love. The other is a bad wolf, which represents things like greed, hatred and fear.
The grandson stops and thinks about it for a second then he looks up at his grandfather and says, "Grandfather, which one wins?"
The grandfather quietly replies, the one you feed 
The Tale of Two Wolves is often attributed to the Cherokee indians but there seems to be no real proof of this. It has also been attributed to evangelical preacher Billy Graham and Irish Playwright George Bernard Shaw. It appears no one knows for sure but this does not diminish the power of the parable.
This parable goes by many names including:
The Tale of Two Wolves
The Parable of the Two Wolves
Two Wolves
Which Wolf Do You Feed
Which Wolf are You Feeding
Which Wolf Will You Feed
It also often features different animals, mainly two dogs.