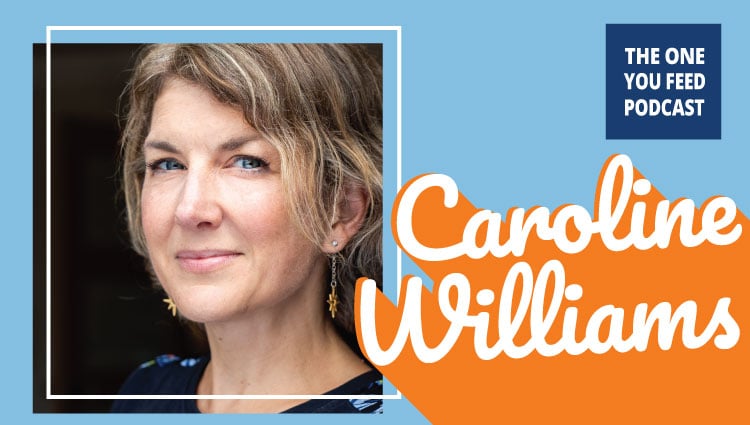 Caroline Williams is a science journalist and editor. She's a consultant for and a regular contributor to New Scientist. Her new work has also appeared in The Guardian, the Boston Globe, BBC Future, and BBC Earth among others.
In this episode, Eric and Caroline discuss her book, Move: How the New Science of Body Movement Can Set Your Mind Free.
But wait – there's more! The episode is not quite over!! We continue the conversation and you can access this exclusive content right in your podcast player feed. Head over to our Patreon page and pledge to donate just $10 a month. It's that simple and we'll give you good stuff as a thank you!
Caroline Williams and I Discuss The Science of Movement and…
How moving our bodies can affect the many parameters that affect how we feel
Meditation is a way to tune in to our body and how we're feeling
How our brains were originally meant to inform us how and where to move in the world
How physical activity positively affects our brains and mental health
Interoception is the sense of the internal state of our body
The powerful effects of physical movement on our thoughts and feelings
Walking at a moderate pace turns down the thinking brain and increases creativity
Having a strong core and good posture can improve the way we feel
Strength training and its powerful effect on self-esteem
The benefits of dancing
Breathwork and how breathing exercises affect the body
Caroline Williams links:
When you purchase products and/or services from the sponsors of this episode, you help support The One You Feed. Your support is greatly appreciated, thank you!
If you enjoyed this conversation with Caroline Williams, you might also enjoy these other episodes: