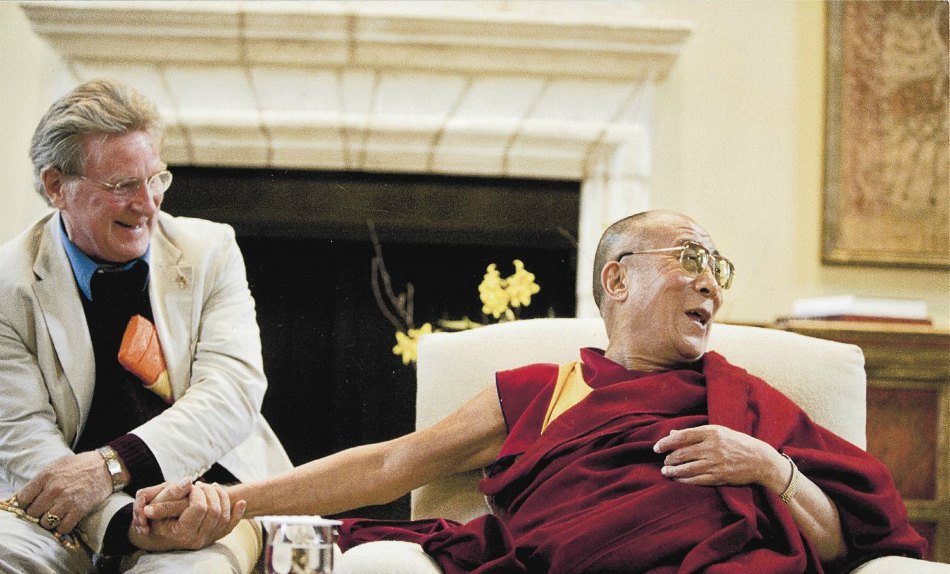 Robert Thurman is the leading American expert on Tibetan Buddhism and he has recently written a book called Man of Peace: The Illustrated Life Story of the Dali Lama of Tibet. Whether you embrace the teachings of Buddhism or not, this episode will educate you on powerful approaches to growing in wisdom and it will also paint a beautiful picture of how the concepts of Tibetan Buddhism apply in today's world. More than meditation and mindfulness, Robert Thurman gets to the heart of what the Dali Lama is working to achieve for all beings to have peace and enlightenment.

This week we talk to Robert Thurman
Robert Thurman is Professor of Indo-Tibetan Buddhist Studies in the Department of Religion at Columbia University, President of Tibet House US, a non-profit organization dedicated to the preservation and promotion of Tibetan civilization, and President of the American Institute of Buddhist Studies. The New York Times recently hailed him as "the leading American expert on Tibetan Buddhism."
The first American to have been ordained a Tibetan Buddhist monk and a personal friend of the Dalai Lama for over 40 years, Professor Thurman is a passionate advocate and spokesperson for the truth regarding the current Tibet-China situation and the human rights violations suffered by the Tibetan people under Chinese rule. Professor Thurman also translates important Tibetan and Sanskrit philosophical writings and lectures and writes on Buddhism, particularly Tibetan Buddhism; on Asian history, particularly the history of the monastic institution in the Asian civilization; and on critical philosophy, with a focus on the dialogue between the material and inner sciences of the world's religious traditions.
Popularizing the Buddha's teachings is just one of Thurman's creative talents. He is a riveting speaker and an author of many books on Tibet, Buddhism, art, politics and culture, including Essential Tibetan Buddhism, The Tibetan Book of the Dead, Infinite Life: Seven Virtues for Living Well, Inner Revolution, The Jewel Tree of Tibet, and Why the Dalai Lama Matters.
His latest book is a graphic biography of the Dalai Lama called Man of Peace: the illustrated life story of the Dalai Lama of Tibet
In This Interview,

Robert Thurman and I Discuss…
The Wolf Parable
Buddha Nature and Buddhahood
Enlightenment: When you get it, you realize that you've always had it
Whether or not we can actually reach enlightenment in this lifetime
His experience of tasting enlightenment
Clear light of bliss
The Buddha's mind in us
We are the Buddha's reality body
That the Buddha is pure love
That the future Buddha is currently manifesting as dogs
Kalachakra
That we can find a way to talk with our enemies and find peace
The common theme of "Love Thine Enemy" across religions and traditions
How the current Dali Lama is working to lay the path for all beings to reach enlightenment
Robert Thurman Links