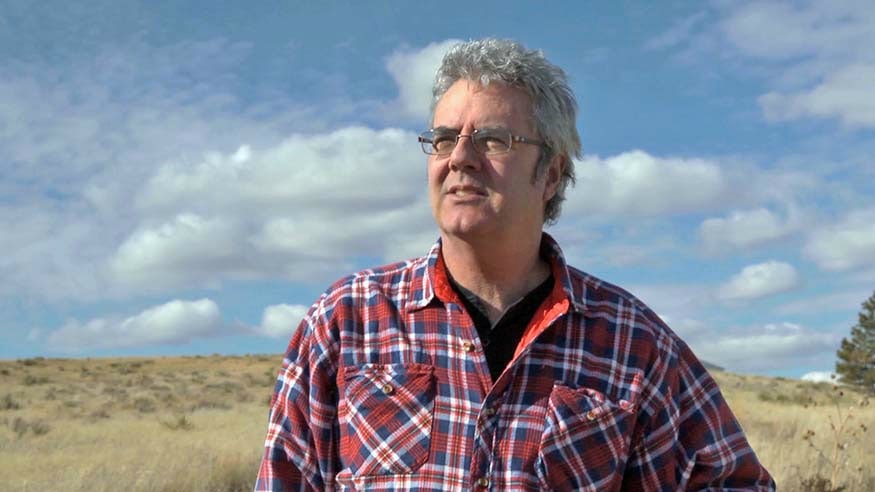 Poe Ballentine is a great writer. Thank goodness for that because it's through his gift and skill of writing that we get a glimpse into the experiences of his life which reach us at a moving level of beauty, truth, humility, and struggle. In this interview, you'll hear him talk about these things and the gift you'll get as a result is the knowledge and comforting feeling of knowing you are not alone in your struggles through life. You'll learn through hearing what he's learned about self-growth and self-improvement. Give yourself the gift of listening to this episode. You won't be sorry.

This week we talk to Poe Ballantine
Poe Ballantine is a fiction and nonfiction writer known for his novels and especially his essays, many of which appear in The Sun. One of Ballantine's short stories was included in Best American Short Stories 1998 and two of his essays have appeared in the Best American Essays series. His essays and short stories have also appeared in the Coal City Review, Kenyon Review, and Atlantic Monthly. Tom Robbins said " Poe Ballantine is the most soulful, insightful, funny, and altogether luminous "under-known" writer in America"
His books include Love and Terror on the Howling Plains of Nowhere,  Guidelines for Mountain Lion Safety,  501 Minutes to Christ: Personal Essays and Things I Like About America: Personal Essays
In This Interview,

 Poe Ballantine and I Discuss…
The Wolf Parable
Finding himself or becoming someone else
The Moral Mechanism of the Molecule
Asking, in your own experience – rather than simply in ideas, what do you know?
How he found his way out of despair
Doing enough work to exonerate yourself
How important it is as an artist, creator to be hyper-aware of your life and environment
The price of individualism in America
How he loves to take care of his wife and son
How difficult it is to be married
That marriage is the molecular foundation of our society
His book – a true crime story, Love and Terror on the Howling Plains of Nowhere
Poe Ballantine Links
A grandfather is talking with his grandson and he says there are two wolves inside of us which are always at war with each other. 
One of them is a good wolf which represents things like kindness, bravery and love. The other is a bad wolf, which represents things like greed, hatred and fear.
The grandson stops and thinks about it for a second then he looks up at his grandfather and says, "Grandfather, which one wins?"
The grandfather quietly replies, the one you feed 
The Tale of Two Wolves is often attributed to the Cherokee indians but there seems to be no real proof of this. It has also been attributed to evangelical preacher Billy Graham and Irish Playwright George Bernard Shaw. It appears no one knows for sure but this does not diminish the power of the parable.
This parable goes by many names including:
The Tale of Two Wolves
The Parable of the Two Wolves
Two Wolves
Which Wolf Do You Feed
Which Wolf are You Feeding
Which Wolf Will You Feed
It also often features different animals, mainly two dogs.