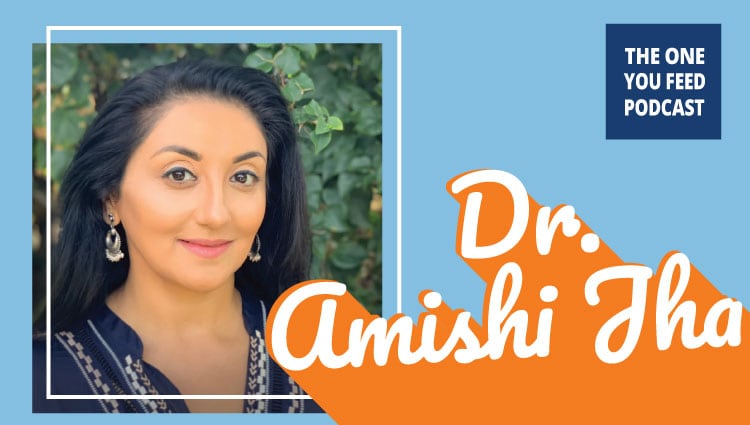 Dr. Amishi Jha is a professor of psychology at the University of Miami. She serves as the Director of Contemplative Neuroscience for the Mindfulness Research and Practice Initiative, which she co-founded in 2010. She received her Ph.D. from the University of California–Davis and postdoctoral training at the Brain Imaging and Analysis Center at Duke University. Dr. Jha's work has been featured at NATO, the World Economic Forum, and The Pentagon. She has received coverage in The New York Times, NPR, TIME, Forbes, and more.
In this episode, Eric and Dr. Amishi Jha discuss her new book, Peak Mind: Find Your Focus, Own Your Attention, Invest 12 minutes a Day
But wait – there's more! The episode is not quite over!! We continue the conversation and you can access this exclusive content right in your podcast player feed. Head over to our Patreon page and pledge to donate just $10 a month. It's that simple and we'll give you good stuff as a thank you!
Dr. Amishi Jha and I Discuss Peak Mind and Attention Training and…
Defining "peak mind" and the distinction between thinking and doing
The doing mode and being mode
The being mode is being observant and receptive to what is happening
Wisdom is both reflection and action
The different modes of the brain and their functions
How we prioritize information based on our goals that then guide how we interact with our mind and environment
How our attention itself isn't the problem, but rather how we monitor our attention that is problematic
The effectiveness of 12 minutes of a mindfulness practice every day
S.T.O.P. practice: Stop, Take a breathe, Observe, Proceed
Understanding our framework and how we can reframe and deframe our experiences
The problem with positive psychology tactics when you're depleted
How negative feelings or conflict is an opportunity to observe and course correct
The various microstates of the mind and their contingency on our next thoughts and actions
Dr. Amishi Jha Links:
Explore the science behind weight loss and partner with your healthcare provider for a healthy approach to your weight management, visit truthaboutweight.com
When you purchase products and/or services from the sponsors of this episode, you help support The One You Feed. Your support is greatly appreciated, thank you!
If you enjoyed this conversation with Dr. Amishi Jha you might also enjoy these other episodes:
Stolen Focus and Attention with Johann Hari
How to Focus and Accomplish Goals with Emily Balcetis
Don't Miss Out
Subscribe to instantly download my free ebook, "The Top 5 Reasons You Can't Seem To Stick With A Meditation Practice —And How To Actually Build One That Lasts" — plus the lastest podcast delivered straight to your inbox each week!